ADLINK Technology Inc. a global leader in edge computing, launched the NEON-2000-JNX series, the industry's first industrial AI smart camera that integrates the new NVIDIA Jetson Xavier NX module. The new camera's high performance, small form factor and ease of development open the door for innovative AI vision solutions in manufacturing, logistics, retail, service, agriculture, smart city, healthcare and life sciences, and other edge applications.
ADLINK Technology
ADLINK Technology Inc. is a global leader in edge computing. Our mission is to affect positive change in society and industry by connecting people, places and things with AI. The company offerings include robust boards, real-time data acquisition solutions and application enablement for AIoT. ADLINK serves vertical markets including manufacturing, communications, healthcare, aerospace, defense, energy, infotainment and transportation. ADLINK is a Premier Member of the Intel® Internet of Things Solutions Alliance, and a contributor to standards initiatives such as Eclipse, OCP, OMG and ROS2 TSC.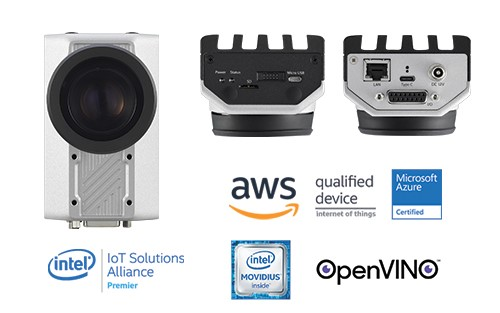 ADLINK's NEON-2000-JNX Series of NVIDIA Jetson-based industrial AI cameras integrate the Jetson Xavier NX, an image sensor, an optimized OS, and broad I/O for vision applications in a compact chassis with verified thermal stability, reducing total cost of ownership on integration and troubleshooting, as well as minimizing cabling and space requirements for installation. Supporting six types image sensors, integration of DI/O, 1x communication port, and 1x LAN port in a compact chassis, the NEON-2000-JNX Series is ideal for AI vision applications at the edge.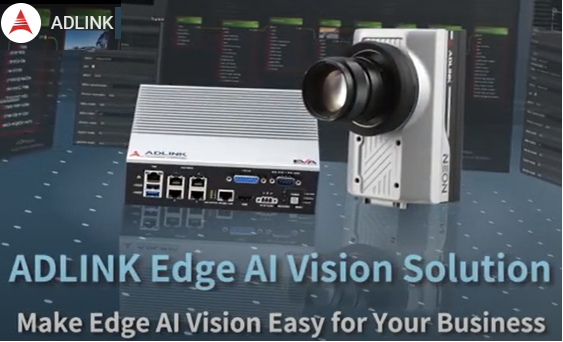 EVA SDK is edge computing visual analysis software supporting single source AI machine vision project deployment across different hardware platforms. EVA SDK is embedded in ADLINK leading edge AI devices to accelerate edge AI application development in smart manufacturing.
Supports more than ten camera protocols and field-ready application plugins
Supports TensorRT™, OpenVINO™ and ONNX Runtime AI inference frameworks
EVA Runtime & EVA IDE (Integrated Development Environment) included
Intuitive GUI for fast and easy AI inference pipeline development
10+ supported camera protocols reduce integration effort
5+ vertical oriented sample code and templates provide faster application development (Geofence, Wear Detection, Cookie Inspection, Parts Preparation, Parts Assembly, etc.)
Rich app-ready samples and support available with exclusive EVA Portal
Over-the-air model update powered by CarOTA
Docker container support