Honda Miimo is an advanced robotic lawn mower that quietly and efficiently cuts your lawn in all weather conditions.
Miimo is the clever robotic lawnmowers range by Honda. Powered by its own batteries, Miimo works autonomously and is capable of recharging itself when needed. It can be programmed to a work to a schedule that suits you. Thanks to its micro-mulching capability, Miimo cuts grass clippings into tiny particles – falling into the grass and acting as a natural fertiliser. With Miimo there is no grass to collect (which can mean a cleaner household!).
Miimo has been designed with safety in mind. It's equipped with sensors that detect any lifting or tilting motion – stopping the blades instantly. Miimo has 360° sensors and will change direction if any obstacle is detected; making it completely safe to use around pets and children.
Whether your garden has a simple lawn, or a more complex area with flowerbeds, uneven-ground or even inclined slopes. Miimo can help you achieve a perfect lawn – leaving you with more time to do the things you really enjoy.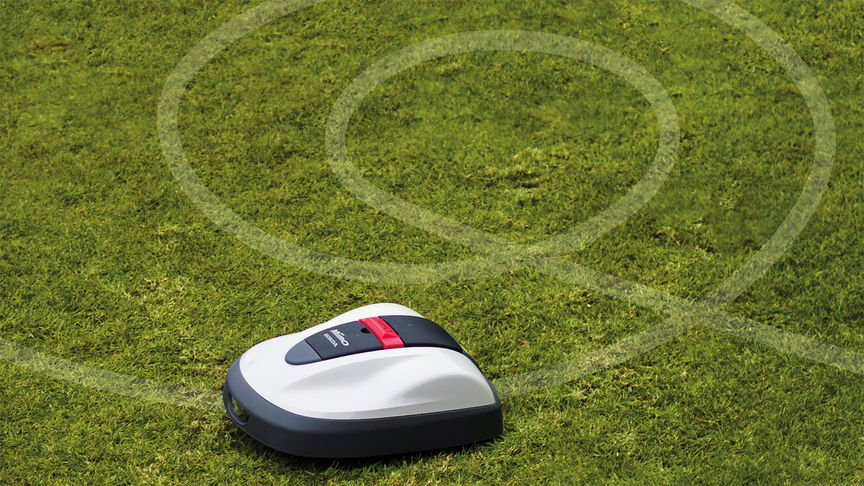 Intelligent robotic lawnmower follows the layout and contours of your garden and mulches as it works, taking away the effort for a healthy, perfectly manicured lawn.
Miimo is a new robotic lawnmower Honda plans to launch in the U.S. this summer through its Power Equipment division
The Honda HRM 3000 brings a world of new innovations to your garden. The smartphone app* allows you to manage its settings remotely; cutting height, start/stop or even manage monthly timer to stop Miimo cutting on specific day.
The unique docking station** can be installed in any location on your lawn, whether this is under a bush, down a narrow strip of grass or in a tight corner.
* Android: 4.0 or above, screen size 960 x 540 pixels. iOS: 8.0 or above, compatible with iPhone and iPad.
MIIMO AT A GLANCE
Everything you need to know about your new best friend.
| | | |
| --- | --- | --- |
| | Miimo 310 | Robotic mower that cuts up to 1,500m sq |
| | Miimo 520 | Robotic mower that cuts up to 3,000m sq |
| | Miimo 3000 | Robotic mower that cuts up to 4,000m sq and can be managed by a smart phone app (iOS & Android) |