ARTIBO is more than a toy robot. It is an AI(artificial intelligence) robot, incredibly smart enough to be your ideal companion. With a compact design and a variety of features & accessories, Artibo is an assistant, friend and entertainer all in one robot.
ARTIBO, small enough to fit into a pocket, has a camera for eyes, a speaker  for mouth, a microphone for ears. 
ARTIBO fuels creativity and imagination.
Artibo comes with an AI block (which houses the camera, microphone, speaker and LED screen), a motor block, a connector block (to join the AI and motor block) and silicon wheels.
When all the pieces are connected, Artibo stands at approximately 97mm tall and weighs less than a pound (240g) — with the AI block weighing less than half a pound.
With separate (but buildable) parts, user can separate the AI block and place it on a desk while one works, or connect all the parts and have Artibo follow the user from one room to the next. With Artibo, buying multiple to have one in every room is unnecessary.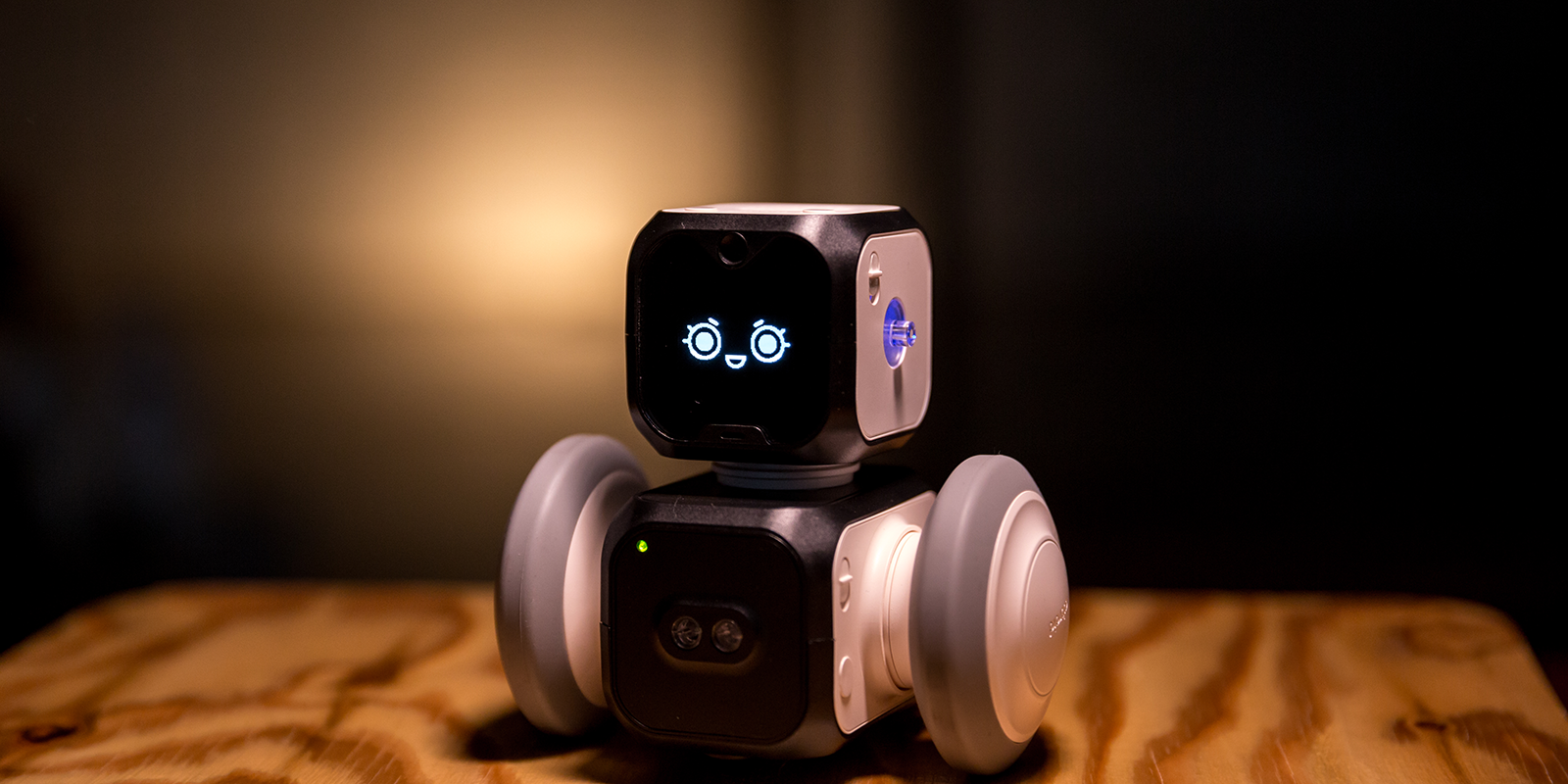 The display features on Artibo are customizable from a list of features such as walkie-talkie, scheduler, music, voice recognition, and many more. Each feature having a corresponding display that is shown on the LED screen.
User can code Artibo for even more personable interactions and functionality. Kids can also continue their coding education from coding with Cubroid Coding Block to now coding with Artibo.
It offers kids tools and lessons for AI coding the robot.
AI Scratch Coding
16 Lessons
Secondary education ~
Scratch coding platform
Python Coding
5 Lessons
Secondary education ~
Python
App Inventor Coding
2 Lessons
Secondary education ~
App Inventor