Samsung's AirDresser is part dresser, part appliance. It packs a cleaning system that sanitizes, deodorizes, steams, and dries your delicate garments.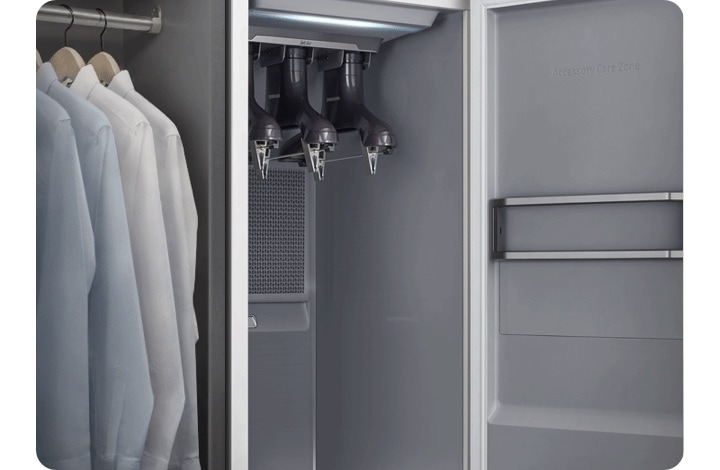 AirDresser reduces wrinkles, sanitizes, and gently dries to eliminate odors and 99.9% of bacteria in all types of clothing and fabrics.
It weighs 97 Kilos (214 lbs) heavy.
Using the Jet Steam system, the AirDresser sanitizes your clothes by using steam to get rid of bacteria, viruses, and allergens.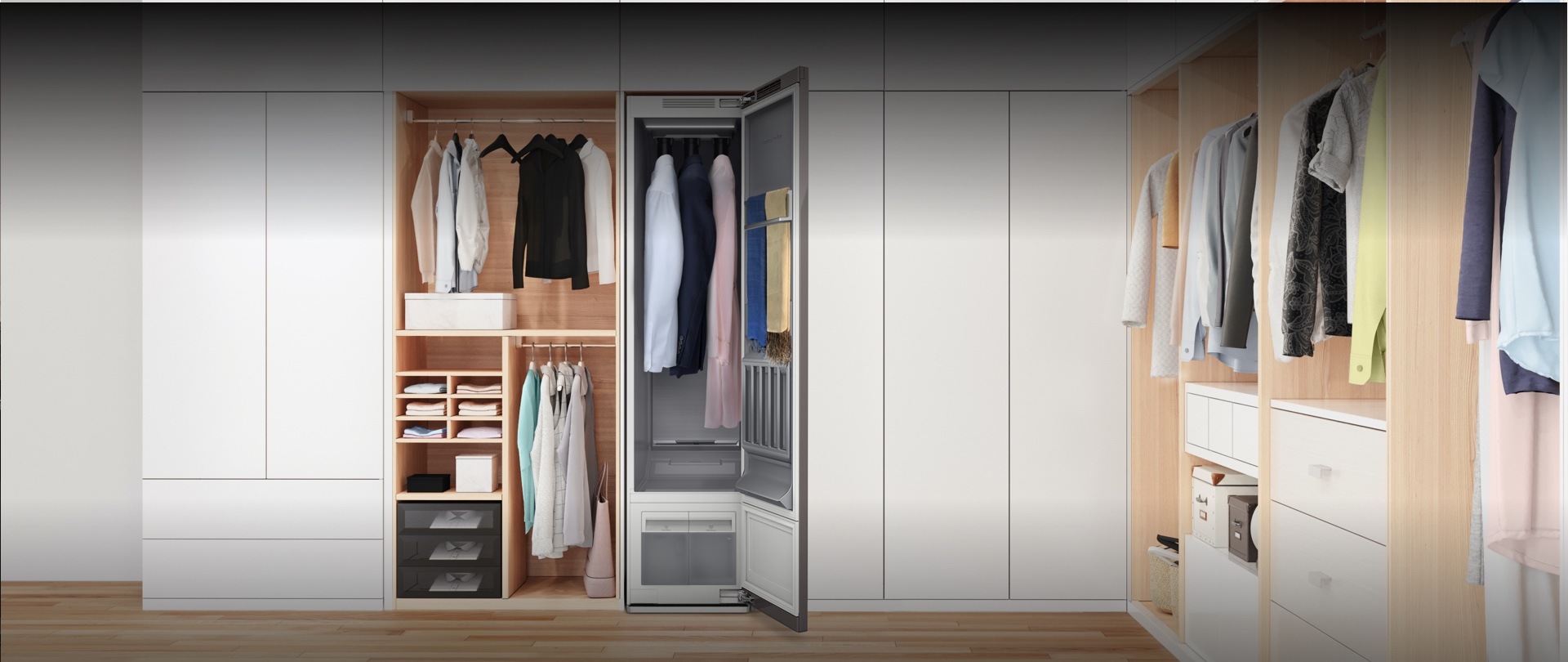 Steam
Refresh clothing while relaxing light wrinkles from the inside and out.
Sanitize Cycle
With AirDresser's Sanitize cycle, high-temperature steam penetrates and sanitizes clothes, eliminating 99.9% of common bacteria and dust mites from fabric.*
Deodorize
Remove and absorb 99% of stubborn odors caused by smoke, perspiration, and food.¹
Dry
Care for delicates and special fabrics faster without worrying about heat damage and shrinking.
Simply hang your clothes on the AirHangers, set it to your preferred mode, and press start. The AirDresser does the rest.
Self Clean technology eliminates odors and buildup inside your AirDresser so you don't have to. It even sends reminders when you're due for a cleaning every 40 cycles.
Smart Control in the palm of your hand
With the SmartThings app, remotely start, pause, receive notifications and get cycle recommendations right on your phone so you can care for your clothes from anywhere.
Three Air Hangers release air and steam throughout AirDresser to refresh clothing inside and out while relaxing light wrinkles
With AirDresser's Sanitize cycle, high-temperature steam penetrates and sanitizes clothes
Simply plug your AirDresser into a standard 120V outlet and you're all set; no separate water line or professional installation necessary