AnthroTronix is a research and development (R&D) firm specializing in the development of advanced interface technology; product development for wearable computing and robotic control systems; and design, development, and testing of simulation tools for training applications. 
The company supplies its R&D services and advanced product development to commercial and governmental customers.
Product Highlights —
CosmoBot
CosmoBot is a prototype interactive robot for children with and without disabilities to promote educational and therapeutic activities. CosmoBot has been tested with children with a range of abilities including children with Autism Spectrum Disorders, Down syndrome, cerebral palsy, muscular dystrophy, apraxia, neurodevelopmental disorders, and language developmental disorders. The Mayo Clinic in Rochester, MN used CosmoBot to aid children with disabilities in physical therapy through an NIH funded project in 2010.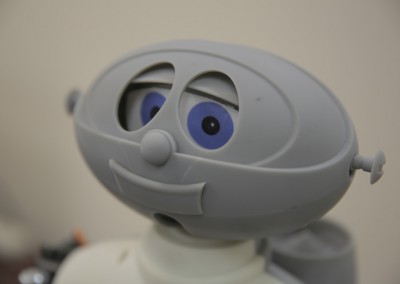 Stroke-Rehab Glove
AnthroTronix developed an instrumented glove to assist stroke patients with their rehabilitation programs. The glove is a lightweight, right-handed, three-finger system with sensors near the tips of the fingers and on the back of the hand. Rather than a traditional glove worn over the fingers, the stroke rehab glove is placed over the top of the hand and attached with velcro straps. This allows the glove to be easily placed on the hand independently by the subject. Through the use of this glove, patients can better regain the fine motor control that may have been lost due to brain damage and muscle weakness caused by a strok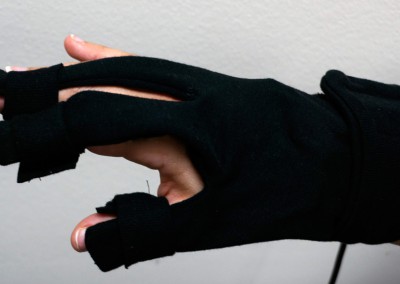 Tap-Tap Rehabiliation
Tap-Tap Rehabilitation is a therapy software game designed for use with the instrumented stroke rehab glove. Users tap their fingers against any surface in response to music and visual cues indicating when to tap and what finger to tap with. The system specifically targets the recovery of fine motor control in individual digits, while remaining an enjoyable, interactive experience for the user.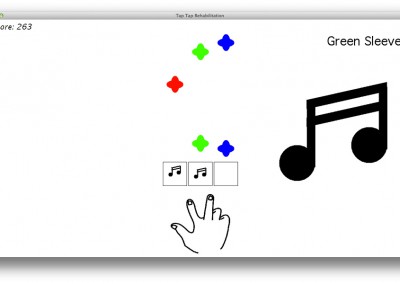 DANA
Our work in mobile health technology includes the development of portable, clinical decision making tools for iOS and Android devices. As health care systems focus on wellness, prevention, earlier at-risk intervention, and home based health care, regular screening for cognitive efficiency is a valuable tool for primary care providers, emergency departments, mental health practitioners, and integrative care systems. Our modular systems allow for informed clinical and military assessment independent of a standard computer, optimizing field usability.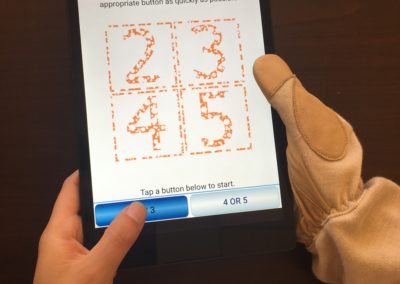 Wearable Technology Development
It devise technology that is adapted to the human body in order to facilitate convenience, ease of use, or to meet the unique demands of a certain scenario or industry.  It employ technologies such as haptic feedback systems, multi-modal interaction, gesture recognition, gyroscopes, and magnetometers in novel and creative ways to build systems that meet a variety of needs.
These systems have simulation, training, and skill building and retention advantages for military, clinical, and commercial use. It have experience building wearables that augment computer simulations by allowing a full sensory experience. Wearable designs help connect the user in a way that goes beyond ordinary human-technology interaction. By creating wearables like the Vibro Tactile Feedback Belt, which uses GPS to direct the user via physical prompts, we bridge the distance between body and machine.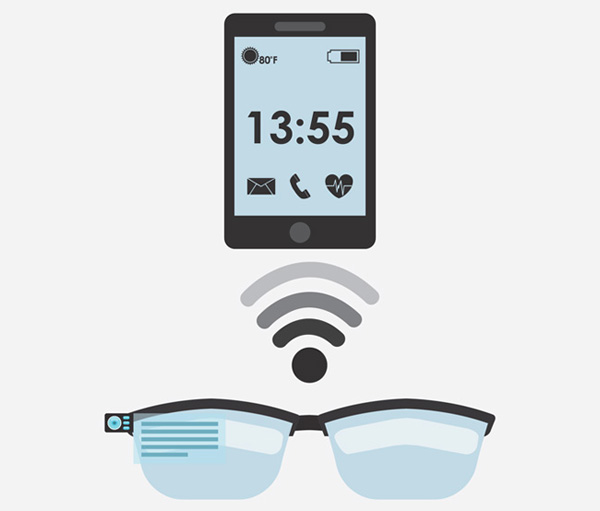 AnthroTronix excels at the design of innovative technology that meets functional and technical requirements. They provide rapid prototyping and assembly for creating precise 3D physical models for research or prototyping applications. It designs and implement robotic systems, software, mobile applications, and wearable technology that can be employed in a variety of settings including clinical use.