AUTEC – Sushi making Robot
Instead of traditional sushi chefs making sushi and rolls by hand as sushi chefs has done way back, restaurant chains have been investing in robots that produce the sushi on demand in record time and with perfect robot precision.

For each step in making sushi there is a robot machine. Today it is possible to automize and optimize the hole sushi preparation process from washing the rice to sushi plate. No matter if you are a small food truck or a sushi factory there are plenty of sushi robots and machines for all your needs and budget.
By investing in sushi robots, you will be able to cut down your expenses and increase your profit and still maintain a high quality of sushi that meets the commercial customer.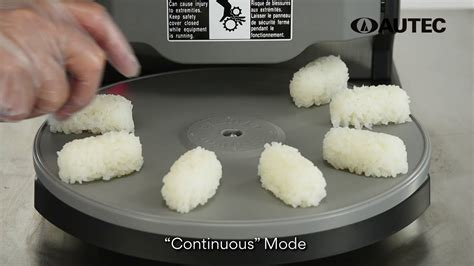 One of the frontrunners in Sushi Robots is from Japan, AUTEC Sushi Robots. AUTEC are world leading and since 2020 they also enter Sweden, Norway, Finland, Denmark and Island through agent ROBOTS4SUSHI. Robots 4 Sushi headquarter is based in Stockholm Sweden and cover Sweden, Norway, Finland, Denmark and Island market. AUTEC first Robot was" ASM50 Nigirikko", the world's first automatic sushi maker for home use.
Nigirikko machine make shari, the sushi rice, by molding the rice into nirigi rice balls which became a big success in the country. This model was technical productive fore home us. As the sales for home use machine raised AUTEC start to develop an industrial use model buy automatize the mechanisms of Nigirikko's shari and created AUTEC's first sushi robot for industrial use.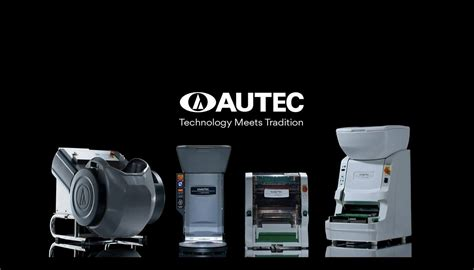 Nigirikko shair sushi robot for industrial use produced 900 nigiri rice balls per hour. AUTEC continue to develop and expand sushi robot line from Nigiri robots to Maki robots, Omusubi robots, sushi conveyor belts and sushi rice mixers. With a wide range of assortment of robots, they covered all the needs for restaurants of all sizes around the world and are leaders in sushi robots Scandinavia through agency ROBOTS4SUSHI.
Technology Meets Tradition, AUTEC, a future where authentic high-quality sushi is globally accessible through technological innovations while maintaining the importance of tradition in which sushi making is steeped in for the future of sushi.
AUTEC SUSHI ROBOT HAS A WIDE RANGE OF MACHINES SUCH AS
ASM865 Maki and Rice sheet maker. This machine is one of the most popular rice sheet maker (maki robot machine). Rice sheet maker produce up to 1300 rice sheets per hour under the auto-supply mood. Continuously produces evenly spread, perfect rice sheets. Once you remove a rice sheet from the tray, the next rice sheet is produced automatically.
The Autec ASM865A sushi robot, which makes up to 1,300 rice sheets per hour, to innovation and to inspire restaurants and sushi chefs to continuously innovate rice-focused dishes beyond sushi rolls and burritos.

ASM880A Maki Maker sushi robot. Depending on your production need, maki maker is a sushi robot that produce from 450 sushi rolls or 720 rice sheets per hour. Easy and flexible to use by simply switching out the wrapping units you can choose to produce traditional rolls or inside-out rolls.

ASA190A Maki Maker, manually roll wrapper. Works with any size roll without the need for adjustment. Make both traditional and inside-.out rolls and can also be used with wraps or other that seaweed. With one quick move, it increases the production rate and easy on the chef's hands. Without the need to switch out parts it ASA190A can wrap rice sheets various sizes.


ASM250CE Automatic Maki cutter operation results in a cleaner, high hygienic and safe production. Automatically cuts sushi rolls (without a knife) into 6/8/10 pieces with optional cutter units.

 ASM405SCE – Nigiri machine with one touch of bottom it is easy to select between "hand" and auto modes. Beside easy to use it also is timesaving.

ASM410ACE –Nigiri Robot. AUTEC patented two options, multi forming and single forming nigiri rice balls. Forming rollers form nigiri rice balls perfectly without crushing the rice grains. The system is exclusively designed that allows each rice grain to pass through smoothly and produce nigiri rice balls with precise air mixture. Easily choose between single or multiple rice balls depending on your production needs.

ASM460CE The Nigiri robot is the number one in its class. It produces up to 3,200 rice balls in an hour which are placed and delicately aligned by 50 Nigiri rice balls on a tray located at the bottom of the machine. As it can be used in various locations, can expand your operation and improve the efficiency of your work.

ASM545ACE – Onigiri Maker robot machine gives you the possibility to customize any of forming rollers to fit your production needs. By utilizing different forming rollers, a variety of rice balls can be produced such as (but not limited to) Omusubi, Spam Musubi, Makunouchi, and Rice sandwich. By specifying the rice volume from 0-10 to create the right balance of rice grains to air you can control the destiny of a rice ball.

 ASM780CE – Rice Mixer, Large size unit production capacity is up to 14 kg of cooked sushi rice. Unique spherical bowl mixes vinegar and rice thoroughly and evenly. With the new cooling system, it cools down the sushi rice mixture properly to produce the quality of a sushi chef's hand mixed rice. All washable parts are without the use of Teflon and made with special resin coating making daily maintenance easy

ASM730CE – Shari Maker (Rice Mixer) desktop size is the smallest rice mixer that AUTEC offer in Europe. In less than 7 minutes it mixes up to 7,2 kg rice. Its mixing bowl comes with a cooling system to have the rice at exactly the right temperature for consumption.
AUTEC SUSHI ROBOTS
Restaurants who invest in AUTEC sushi robots gain a faster turnover rate due to that they will speed up the production (efficiency), decreasing labor costs by about 15% when integrating AUTEC into their kitchens (operational cost), AUTEC's sushi robots form cooked rice precisely the same each time, no matter who operates. automates the process in a way that delivers unprecedented commercial value for restaurant owners and operators.

The advantage of choosing authorized AUTEC agent when buying your sushi robot is that you will be able to get fast and reliable service 24/7. Your local agent will also provide you with all your needs for set up, making a profitable business plan, education is some of the services and much more that is to the buyer's advantage. SUSHI4ROBOTS in Sweden, Norway, Finland, Denmark and Iceland offers a wide range of package solutions including rental and all-inclusive service and support.

SUSHI4ROBOTS has made it simple for you to choose the most profitable AUTEC robot package your sushi business. Beside the ready-made solution packages SUSHI4ROBOTS also offer their customers custom made consultation in choosing the most optimal robots for each business. The rental is the most popular between customer in Europe who invest in AUTEC robots. SUSHI4ROBOTS offer rental packages starting from 149€/month.

Robots 4 Sushi has 3 different basic starter packages depending on what kind of size your business is.

1. The ultimate Kiosk package contain ASM730A Shari Maker (Rice Mixer) desktop, nigiri robot, rice sheet robot and manual roller for maki.

2. The ultimate restaurant package contains rice washer fully automated, rice mixer AUTEC ASM780A, Large size, ASM865 Maki and Rice sheet maker, ASM410A Nigiri Maker. AUTEC patented two options multi forming and single forming nigiri rice balls.

3. Finally, the ultimate Factory package that optimize and increase your profit and at the same time cut your cost and save time contains following sushi robots: Rice Washer RM-401AG, automatic sushi rice cooker FRC54 NC, AUTEC Rice Mixer Large ASM780A, AUTEC Nigiri machine ASM460.