legendary architect Harry Gesner has designed a 700-1,000 square foot Autonomous Tent Cocoon made of steel frames and a fabric shell that can handle winds up to 90 miles per hour. Designed to be a permanent structure, the property only takes a few days to raise, requires no foundation or utilities and can be taken down and transported easily. The portable house comes in two sizes — the 700-square-feet cocoon and the 1,000-square-feet tipi.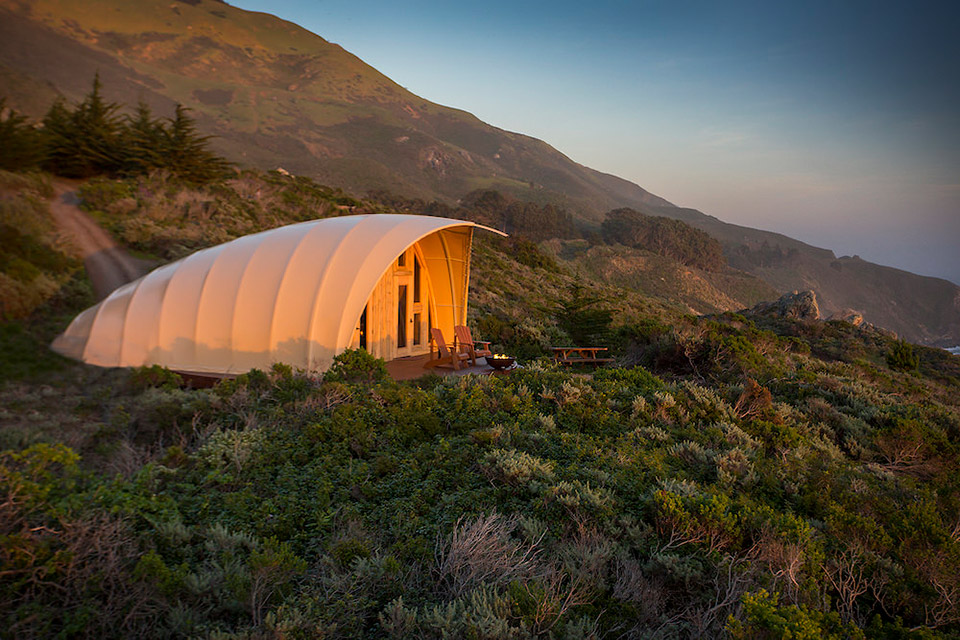 Autonomous Tent Cocoon is designed to be installed almost anywhere to provide warmth and comfort even in the most remote locations around the world. The frame of this portable prefab home consists of laminated beams, steel or aluminum tubes, resting on a raised wooden deck and enveloped by a high-tech mildew, rot and pest resistant translucent fabric that can withstand hurricane-strength winds and heavy snow.
The Autonomous Tent is a modern design with open floor plans, soaring ceilings and grand entryways to showcase property views, according to Autonomous Tent founder Phil Parr.
The luminous resilient fabric stretched across the metal ribs glows at night and provides natural indoor lighting during the day," according to Parr.
What began as an ambitious project to create the world's first transportable, environmentally friendly five-star boutique hotel morphed into Autonomous Tent, the stunning semi-permanent structure.
The company manufactures many such structures in Denver, Colorado. They are designed to be "the world's first transportable five-star boutique hotel in secluded natural locations".
These shelters can be set up or taken down in a matter of days, with a curved design that features strong frames made from steel, aluminum, or laminated beams, and translucent fabric shells engineered to handle winds of up to 90 mph and heavy loads of snow.
http://www.autonomoustent.com/