ComCrop is Singapore's urban farming pioneer, and we grow food on rooftops near where communities live by reinvigorating marginalized spaces and embracing marginalized workforces to grow and harvest the highest quality pesticide-free produce in Singapore.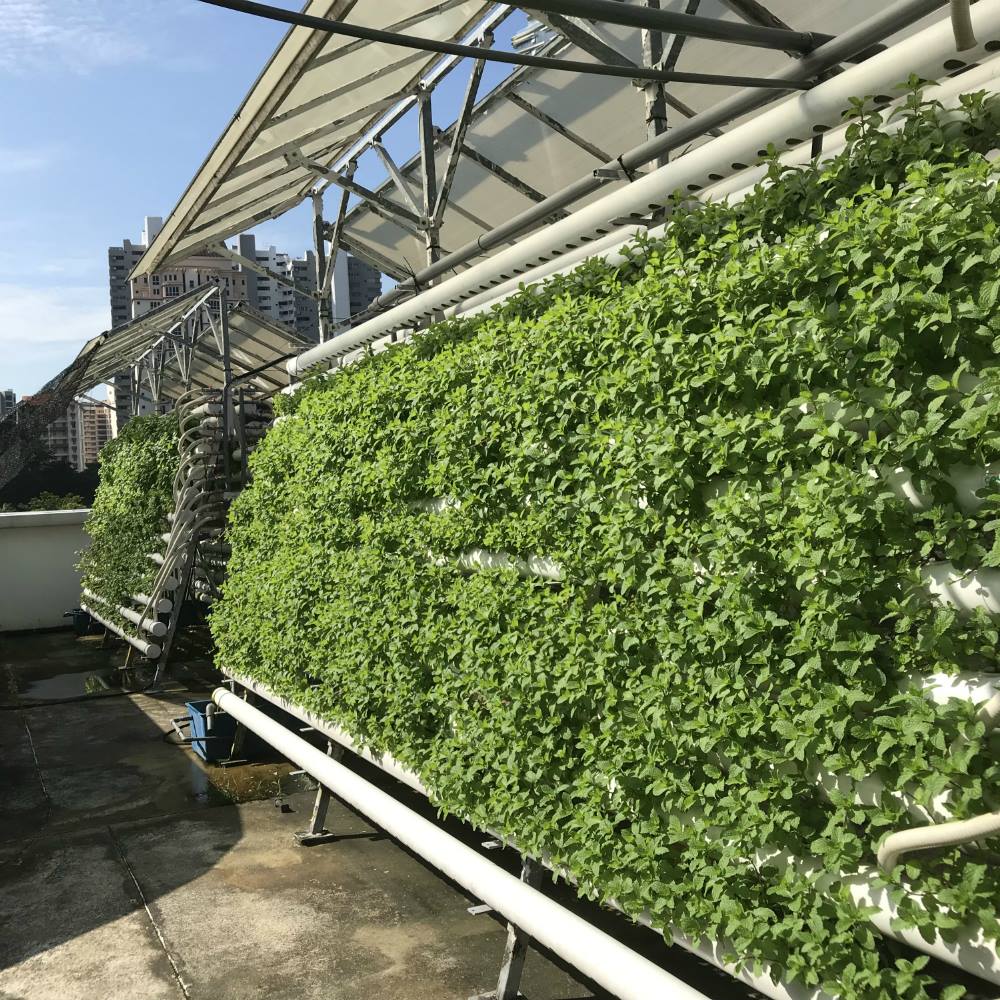 ComCrop currently produces over 150kg of leafy greens every month and they are scaling up.
ComCorp uses advanced hydroponic technology that uses 90% less water than traditional farming, which makes us more environmentally sustainable.
Taking advantage of the natural sunlight on the rooftop instead of using artificial light indoors means healthier vegetables, with lower production cost so we can harvest faster-growing produce which is affordable and available in your local supermarket.
Occupying what was once a heavy-vehicle car park, the 8,000 sq ft farm uses hydroponics to grow vegetables and herbs and produces 6 times more than a conventional farm of the same size! It also employs the elderly and people with disabilities from nearby communities. If you'd like a glimpse of their indoor farm, head to VivoCity's FairPrice outlet for a mini showcase.
The climate-controlled environment maintains optimal growing condition without the use of artificial air conditioning, saving our earth's resources while making the full use of it to grow healthier, more flavorful produce.
Peter Barber, CEO of ComCrop said, "Our goal is to feed the community, and as we do that we get closer to reducing Singapore's dependence on imported vegetables and boost our home-grown food supply. Singapore will be able to better withstand food supply disruptions caused by trade restrictions or bad weather."
Singapore's first commercial rooftop urban farm, Comcrop was previously on the rooftop of *SCAPE in Orchard Road,. It is now on the rooftop of 15 Woodlands Loop, a food processing hub.