'EAV' developed a revolutionary light electric vehicle that bridges the gap between a bike and a van.
It's a pedal-assist electric quadracycles from Electric Assisted Vehicles Ltd (EAV) that provides Urban delivery solutions. An enclosed delivery electric bike.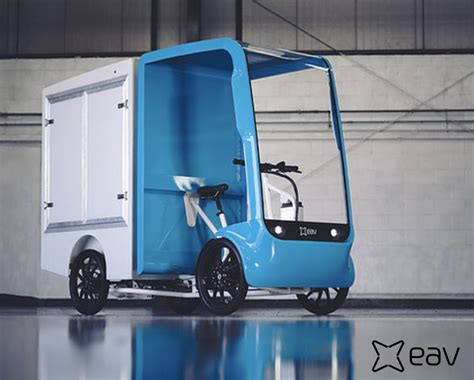 British company is teaming up with Finnish electric drive hardware/software specialist Revonte in further evolving its pedal-assist electric drive platform around the unique needs of urban cargo delivery.
Top assisted speed of 15.5 mph (25 kmph)
Range of 45 miles (72 km) on one charge
2000 litre box volume
Interchangeable batteries
All weather protection
Automotive standard lighting
Operates 1.6x faster than a van, in urban environments*
Now available to lease and service through Zoomo's all-in-one micromobility fleet management platform.
BOOK A FREE TEST RIDE