'Fensens' is the World's First Smart Wireless Parking Sensor And Hands-Free Mobile App. A wireless, pain-free parking sensor (and mobile app) to help you avoid accidents by detecting and alerting you of objects in your blind spot.
Most new cars come with sensors to let you know when you're about to back over something. Unfortunately for owners of older rides, adding that capability to a car that didn't come equipped with it has been an expensive undertaking.
The FenSens Wireless Parking Sensor is both affordable and easy to install. It packs its sensors into a standard license plate holder, installing in as little as five minutes and connecting to your phone wirelessly. Once it's set up you'll get a visual readout of how far any objects are from your bumper, as well as audible alerts that increase in frequency the closer you get to an object, all without running a single cable.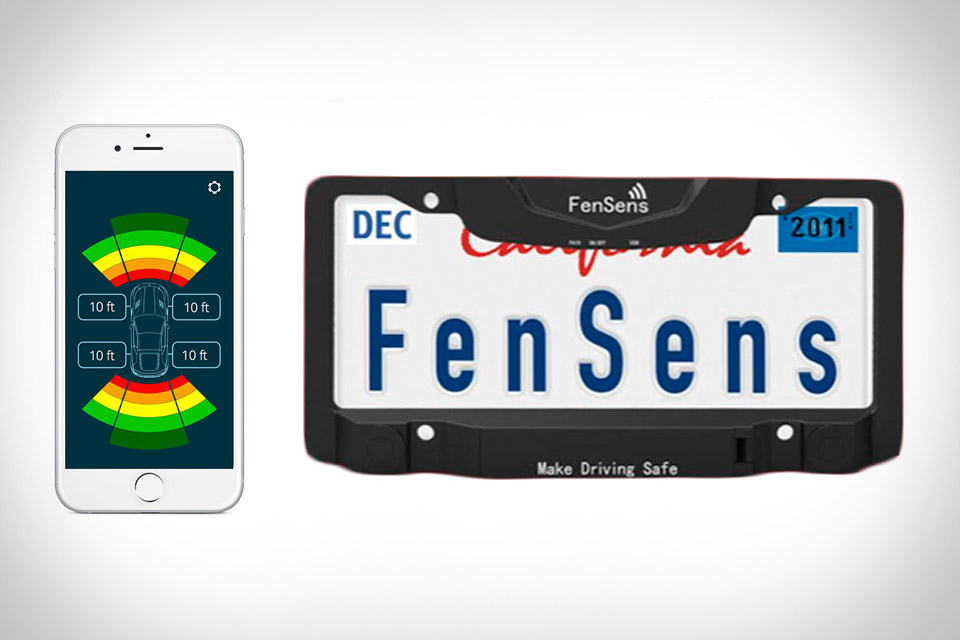 https://fensens.com/index.html
The wireless FenSens — at an early-bird price of $99 ($50 off) — installs in under 5 minutes with the use of four security screws (special screwdriver included) and connects via Bluetooth to the free iOS or Android app. The app provides audio, visual, and vibration alerts to the driver when an object, such as a car, is detected in the car's rear blind spot.
The frame comes with a rechargeable battery that lasts 5 months and can be recharged via USB by popping out the battery pack and charging it indoors.
 1. Install
Install the FenSens smart license plate frame using the included screwdriver and security screws over your current license plate.
2. Pair
After downloading the app to your smartphone, open the app and pair your FenSens device with your smartphone.
3. Dock
Dock your smartphone into your mobile phone dock and open the FenSens app or just leave it in your pocket.
4. Drive
The app will automatically detect you backing up and provide audio (beeps), visual display, and vibration feedback as you get close to an object.