Global Tech Innovation Summit is in Dubai with the focus to provide insights on lives are transforming through innovation and emerging technology such as blockchain, DLT and IoT, and futureproof your business and organization.
There are many valuable lessons to be learned, and The Global Tech Innovation summit is thrilled to be collaborating with leading tech innovators and pioneers from across industry, as well as government bodies, startups, and common interest groups.
The summit features enterprise use-cases, inspirational keynotes, panel discussions, tech-talks, crypto fireside chats, start-up speed pitches, competitions and awards with agenda enlisted key industry leaders to bring you stories of their successes, failures and to reveal the insights you need to embrace impactful technological change right now.
SUMMIT FOCUS
BlockChain Ecosystem
Powerful Women in Tech
Smart Innovations
Digital Asset Trading & Trends
Decentralized Economy
DeFi & NFTs
Smart Technologies
AI & Cyber Security
Metaverse
Gamefi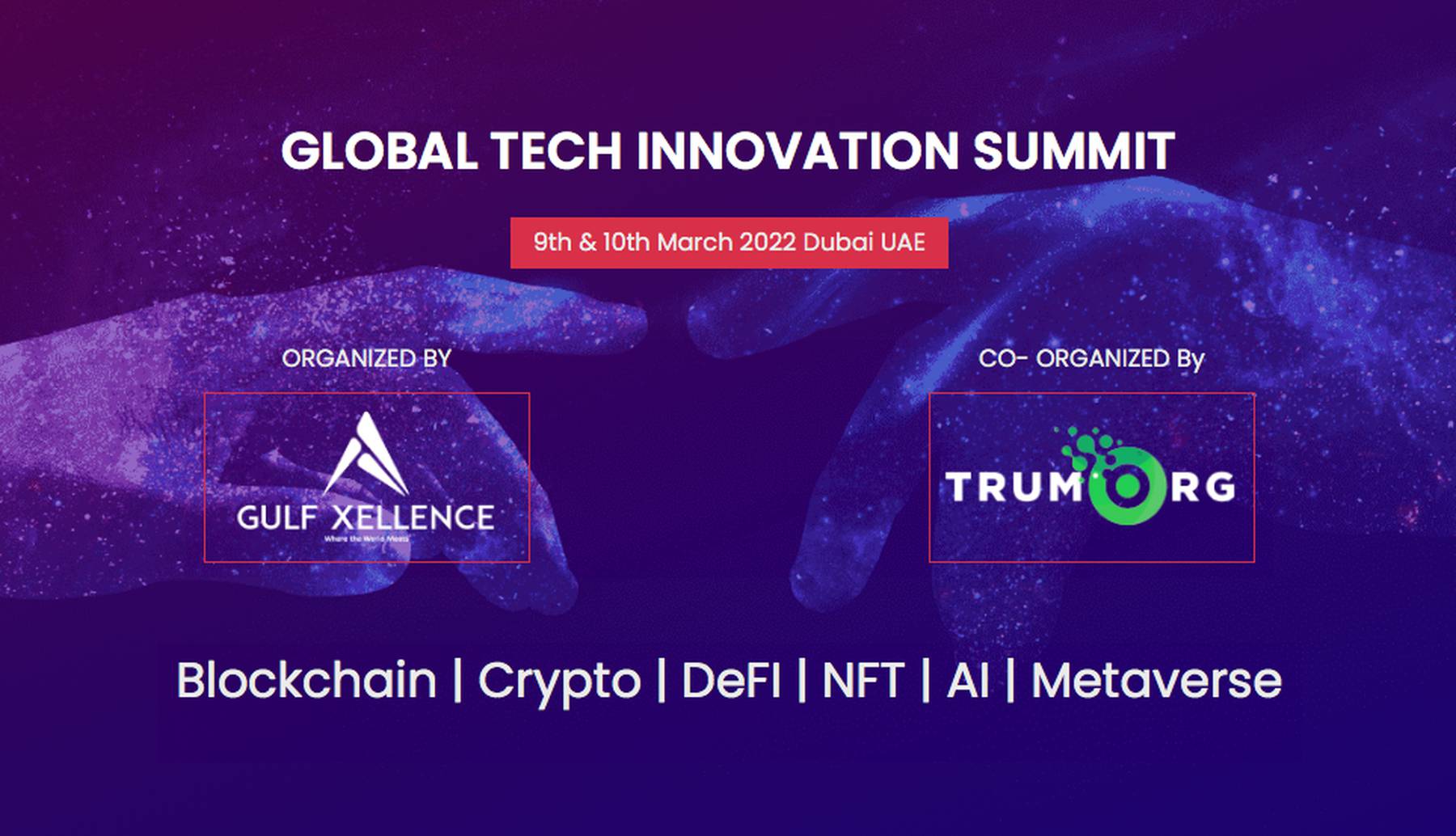 PARTICIPANTS
Government & Regulatory Bodies
C-Level & Directors
Investors & Business Leaders
Tech Developers
Family Offices
Tech and Futuristic Influencers
AI Projects
DeFi & NFT Projects
Blockchain & Crypto Pioneers
Tech Legal Firms
Technology Companies
Renowned Media Agencies