Invisible Solar
Dyaqua has invented "Invisible Solar" photovoltaic panel that are incorporated in current roof tiles.
Invisible Solar is a new PV technology able to take on the appearance of any building material. Each Invisible Solar module is not only a photovoltaic panel, but an active architectural element with various functionality.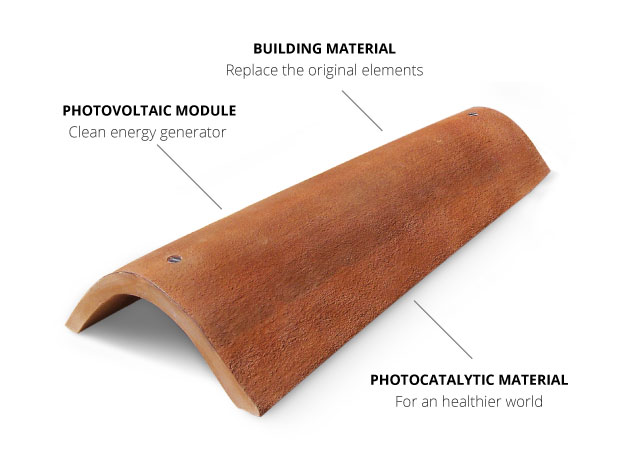 A single and indivisible body, with the highest resistance,
hides and protects the photovoltaic cells inside itself.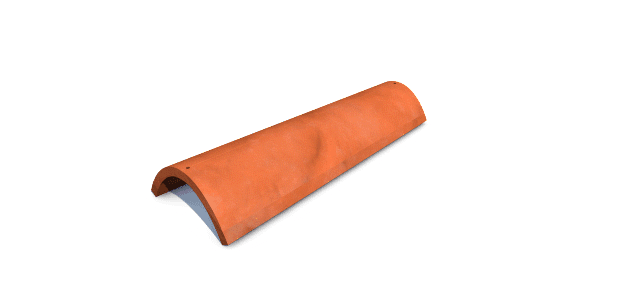 Operating of Invisible Solar modules is based on the low molecular density. Each module is composed of a non-toxic and recyclable polymeric compound we properly developed to encourage the photon absorption.
Inside the module there are incorporated standard monocrystalline silicon cells. The surface, that is opaque at the sight but translucent to sun rays, allows the light to enter and feed the cells.
Terracotta, Stone, Concrete and Wood.
Invisible Solar is extremely adaptable and can take the appareance of main building materials, offering many possible combinations of shapes and colors.
The aesthetic performance of buildings and landscapes is rescued from a strong visual impact, through a system able to substitute common roofing, covering and flooring elements even on their operation features.
Invisible Solar stands out from other photovoltaic technologies thanks to particular features that make it unique.

Integrated
Invisible Solar blends perfectly in the environment where it's installed.

Photocatalytic
A natural process activated by light to purify air and clean the module surface.

Strength
Resistance to high static load, chemical solvents and atmospheric agents.

Eco-friendly
Non-toxic recyclable materials, from natural origins or reuse too.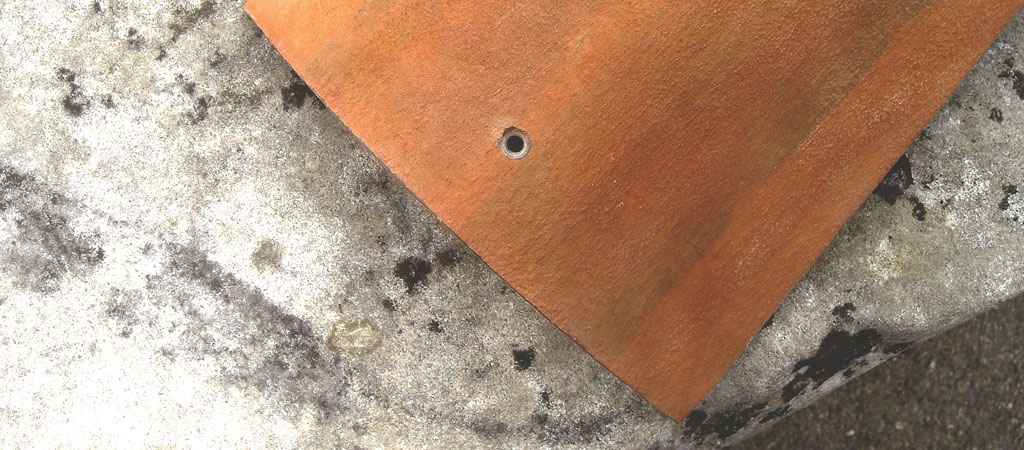 Where to install
Invisible Solar generates all the clean energy
you need by covering roof, wall and even floor.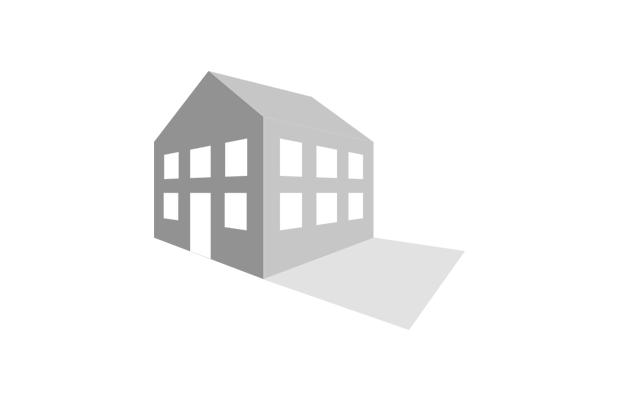 Roofs – To generate energy by covering and protecting your building.
Walls – Facades covering, garden and patios walling.
Pavements – Outdoor pavement like driveways, parkings and walkways.
All together – Merge all the uses for a widespread system.
Technical information about Invisible Solar Rooftile, with downloadable data sheet and installation guide.
General data sheet for single Rooftile
Peak power
4,5 Wp
Dimensions
45 x 19 x 13 cm
Weight
1,5 Kg
Operation temperature
-40°C / +85°C
Protection
IP68
Flammability (UL94)
HB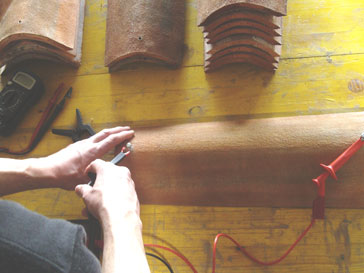 15 m2
Required area for 1 kWp
223 Rooftiles
To generate 1 kWp
http://www.dyaqua.it/invisiblesolar/_en/index.php