Nanophase develops, manufactures and sells an integrated family of nanomaterial technologies. Nanophase produces engineered nanomaterial products for use in a variety of markets including Surface Finishing, Exterior Coatings, Personal Care, Plastics, Scratch Resistant Coatings, and Textiles.
Products range include –
SOLAR CONTROL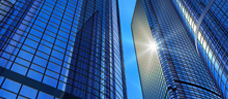 Nano metal oxides provide UV protection across plastics, exterior coatings, and textile applications, while infrared absorbing particles create high clarity, energy saving films and interlayers.
PERSONAL CARE
Nano Zinc Oxide is highly effective in protecting against both UVA and UVB radiation, providing full spectrum UV Protection. Reducing zinc oxide to nano size, it becomes inherently "transparent" when applied to the skin but maintains its ability to effectively block UVA and UVB radiation. This innovation has allowed NanoArc® Zinc Oxide to be incorporated into any topically applied sun protection product with virtually no whitening effect
OPTICAL SURFACE POLISHING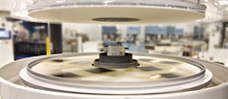 Consistency is vital to glass surface polishing for lenses and other components in the optics and photonics industry. Nanophase's proprietary plasma process produces polishing slurries that achieve consistent, exacting results. Slurry longevity, faster time to surface finish, reduced defectivity, and reduced waste save our customers time and money across a variety of optical polishing applications.
EXTERIOR COATINGS
UV radiation is known to contribute to the chemical modification of exposed coating surfaces, resulting in loss of gloss, color change, chalking, and eventually, destruction of the film. NanoArc® Zinc Oxide Dispersions provide superior performance, beyond conventional UV Absorbers for exterior coatings, due to their broad absorption spectrum and long-term stability. In addition to long-term gloss retention and color fastness, NanoArc® Zinc Oxide may also help improve tannin and stain blocking and provide improved coating durability with limited effect on transparency.
ENERGY
Nano metal oxides can be used in Lithium-Ion cells as stability enhancing additives in high voltage cathodes, ceramic doped membranes, exterior coatings on separators, precursors to synthesis of cathode material, and components of the hermetic seals.
PLASTICS
Enhanced UV protection for outdoor and food applications.
TEXTILES
Reliable and enduring UV sun protection for fabrics.
INTEGRATED CIRCUIT / DATA STORAGE
High-tech electronics demand products that optimize performance. For years, Nanophase has supplied innovative products that achieve superior results and allow our customers to develop next generation electronics technology.
http://nanophase.com/