THE CONFERENCE FOR AI INNOVATORS, TECHNOLOGISTS, AND CREATIVES.
Healthcare focused AI driven on-line conference for fields as diverse as genome analysis, computational drug discovery and clinical diagnostics, healthcare heavyweights are making strides with GPU-accelerated AI.
Key insights into – breakthroughs in AI, data center, accelerated computing, healthcare, intelligent networking, game development, and more. Discover the advanced technologies that are transforming today's industries.
AI and accelerated computing are enabling scientists to take advantage of the boom in biomedical data to power faster research breakthroughs and better patient care.
Software-Defined Instruments Link AI Innovation and Medical Practice
Devices that can be regularly updated to reflect the latest scientific understanding and AI algorithms — as key to connecting the latest research breakthroughs with the practice of medicine.
Latest AI use cases in healthcare
Medical instruments software-defined, tools like smart cameras for patient monitoring or AI-guided ultrasound systems can not only be developed in the first place.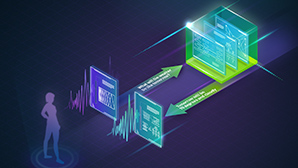 Panel: The State of Healthcare AI Startups
Karley Yoder | VP & GM, GE Healthcare
Karen Holzberger | SVP and GM of Diagnostics, Nuance
Yin He | Startup Business Development, AWS
Robin Braun | Global Storage CIO Healthcare, Dell Technologies
Renee Yao | Global Healthcare AI Startups Lead, NVIDIA
Thursday, April 15 | 11:00 PDT
NVIDIA for Hands-On Training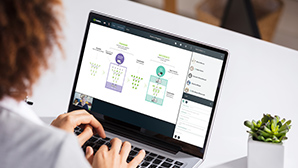 Access to Technical Expertise
Learn from technical industry experts and instructors who are passionate about developing curriculum around the latest technology trends.
Flexible Training
Solutions
Take online courses on your own schedule or join live workshops from anywhere with just your computer.
Industry-Standard Tools and Frameworks
Gain hands-on experience with the most widely used, industry-standard software, tools, and frameworks.
Applications Across Industries
Learn to build deep learning, accelerated computing, and accelerated data science applications for industries, such as healthcare, robotics, manufacturing, and more.
Earn
Certificates
Earn an NVIDIA Deep Learning Institute certificate in select courses to demonstrate subject matter competency and support professional career growth.
Real-World
Examples
Gain real-world expertise through content designed in collaboration with industry leaders, such as the Children's Hospital of Los Angeles, Mayo Clinic, and PwC.
GPU-Accelerated Servers in the Cloud
Access fully configured, GPU-accelerated servers in the cloud to complete hands-on exercises included in the training.
Reduce Time to
Production
Build production-quality solutions with the same DLI base environment containers used in the courses, available from the NVIDIA NGC™ catalog.