Oliver is a smart autonomous kitchen robot that replicates stovetop cooking.
Automated Timed Dispensing
Oliver automatically dispenses ingredients from five jars and a water tank to be cooked inside of the pot. The dispensing happens at exact times according to each recipe.
Controlled Mixing and Temperatures
It has the ability to stir using a built in mixer, and can manage the temperature and cooking time using a built in heater.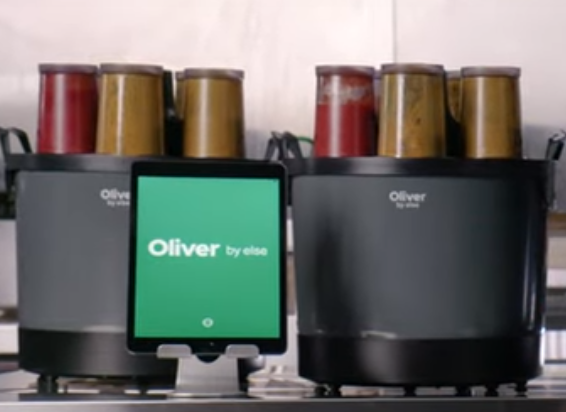 Companion App
The cooking robot is operated with a mobile app that lets users discover a recipe library, nutritional values, clear instructions, receive push notifications, and access a shoppable ingredients list.
Oliver comes with five jars and a water reservoir; the app will guide you through prepping the ingredients, loading them into the different jars, then once you're ready, it will assemble everything.
Ingredients are added at different times, according to the recipe. The device geared towards anyone short on time, as well as home-cooking enthusiasts who want to re-create world dishes using shared recipes.
It is able to get the flavor, the way that I intended it to be.