Picnic – Developer of an automated pizza assembly station intended to save kitchens time, money, and labor to make them more efficient and profitable. The company's system is automatic, easy to use, reduces human contact with food ingredients for safety and cleanliness standards and tops dough with precise amounts of sauce, cheese, meat, and veggies, and sends them directly to the oven, enabling pizza restaurants to serve food to their customers quickly
The Picnic Pizza Station is the essential back-of-house makeline. The modular food prep station assembles your pizzas with precision and speed, delivering a consistent product every time.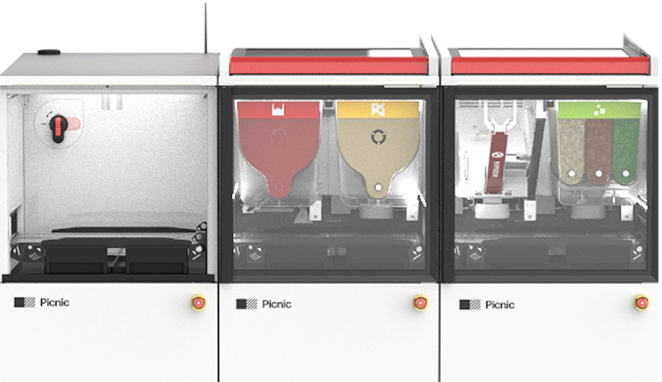 How does the Picnic Pizza Station work?
You place a stretched dough on the station. The modular assembly line builds each pizza order according to your recipe by applying sauce, cheese, fresh-sliced pepperoni, and toppings into your preferred configuration. At the other end of the station, the pizza can feed directly into your oven, or you can retrieve the pizza for refrigeration or immediate baking.