Hahn Plastics Mud Control Grids offer ground reinforcement without substructure. The grids are a perfect solution to prevent ground erosion, features a load capacity of 56 tons per 10ft², and are interlocking to create a self-supporting structure. Made of 100% recycled plastic.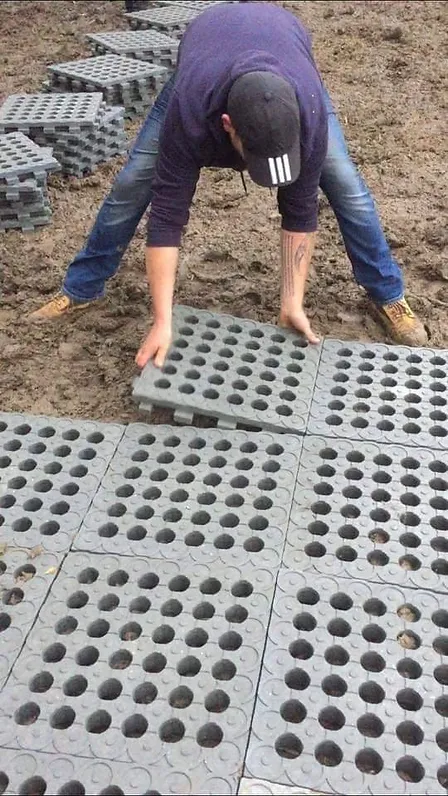 They work amazingly in even the most challenging mud"
Mud Control Grids are the perfect solution to tackle even the most challenging mud problems around gates, feeders, waterers, laneways and other heavy use areas on your horse or livestock property. Each grid measures 19.69″ x 19.69″ and weighs approximately 15 lbs. Installation is simple.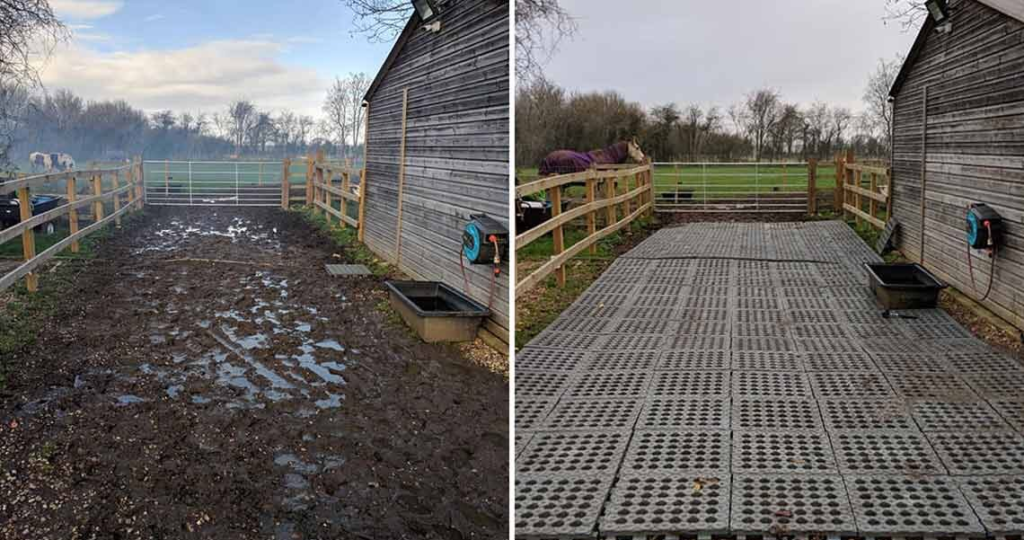 No heavy equipment or ground preparation required. Just lay the grids on top of the mud. Sturdy enough to drive tractors and other heavy equipment over.
It will lift you, your horses, livestock and even vehicles out of the mud. Easy to install, re-use and extend. Hoof-friendly. No ground prep needed. Won't sink in deep mud.