BENTSAI Portable Inkjet printer is a handheld inkjet printer that can be used to directly print anything (images, text, Logos…) to ceramics, clothing, metals, and timber…
It's Quick-Drying Solvent Cartridge can Print very Clear and Strong Adhesion.
It supports multiple languages – chinese, English, Japanese, Korean, German, Spanish, Russian, Arabic…
Suitable for Printing on Multiple Materials: This Handheld Inkjet Printer (BT-HH6105B2) can be Printed on a variety of Materials, Wood, Carton, Stone, MDF, Light Steel, Pipe, Plastic, Aluminum Foil, Cable, Cloth and Other Materials. (Note: Printing in a Smooth and Straight Position Works Best.)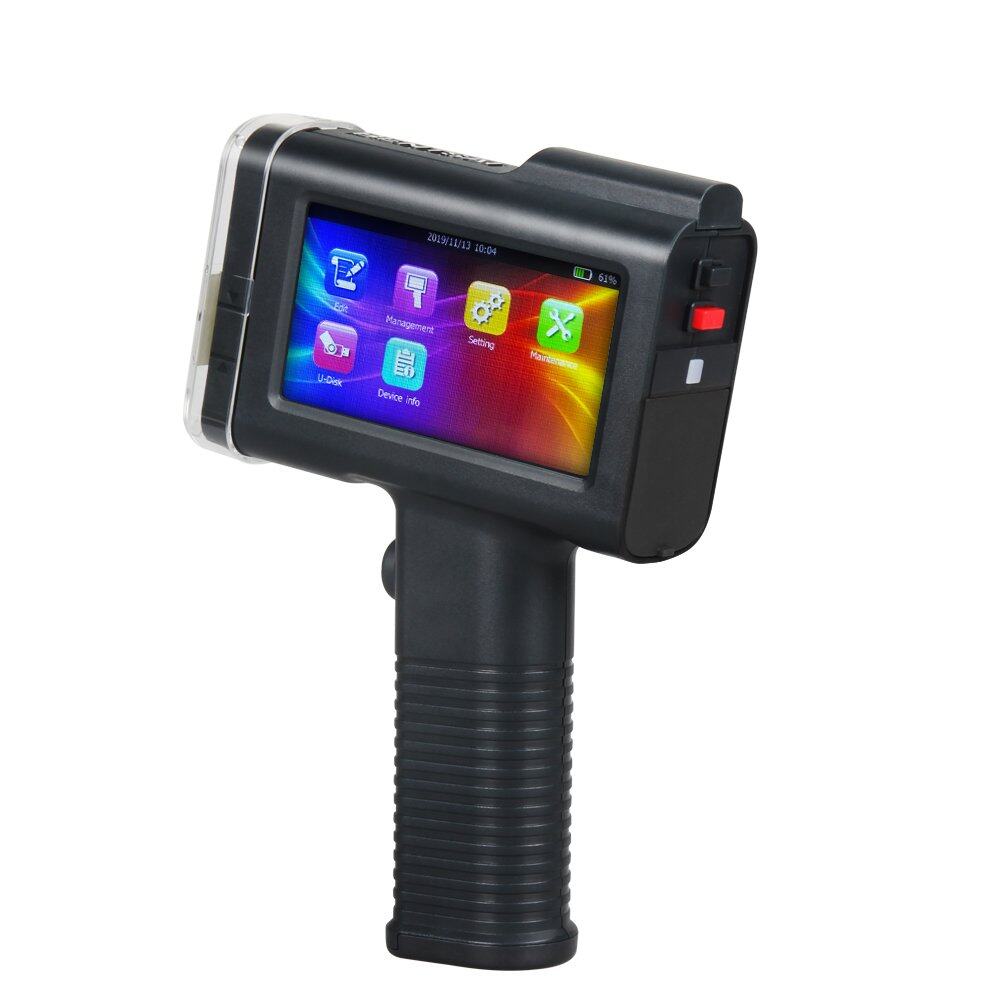 No APP needed, directly edit in printer system, or import picture from USB.
This Handheld Inkjet Printer (BT-HH6105B2) can Print a variety of Contents, Including Text, Numbers, Symbols, QR codes, Barcodes, Pictures, Time, Date, Counter and so on. Support 1 to 5 Lines of Printing, Font Height up to 12.7mm, Maximum Length of Single Printing is 406mm, The Highest Resolution of the Printed Picture is 4800px *150px, Picture Support PNG,JPEG,BMP Format.
If you need a special design for example logo it's easy to save on USB drive and upload directly into the printer beautifully made case with additional cables and rollers for the belt you can set up on automatic press and print boxes on conveyor.
The printer comes with charger and battery life so long that it can last whole week on one charge.