Hiwonder Qdee is a programmable STEAM educational robotic kit powered by micro:bit. Equipped with varieties of electronic modules and metal brackets, it can be built into many form factors and programmable actions. It is compatible with LEGO bricks to further extend its functionality and users' creativity. Qdee teaches and inspires logical analysis, programming capability, multidisciplinary thinking and scientific innovation.

BBC micro:bit is a pocket-sized computer that introduces you to how software and hardware work together. It has an LED light display, buttons, sensors and many input/output features that, when programmed, let it interact with you and your world.
Handlebit: Hiwonder micro:bit Programmable Remote Handle Easy to Get Started
The Handlebit board not only integrates sensors and electronic modules such as buttons, joysticks, touching module, sound sensor, LED, buzzer, RGB lights, etc., but also can extend the other electronic modules including ultrasound, color, knobs, servo, etc. Plentiful sensors and electronic modules allow Handlebit to complete fantastic and creative gameplay.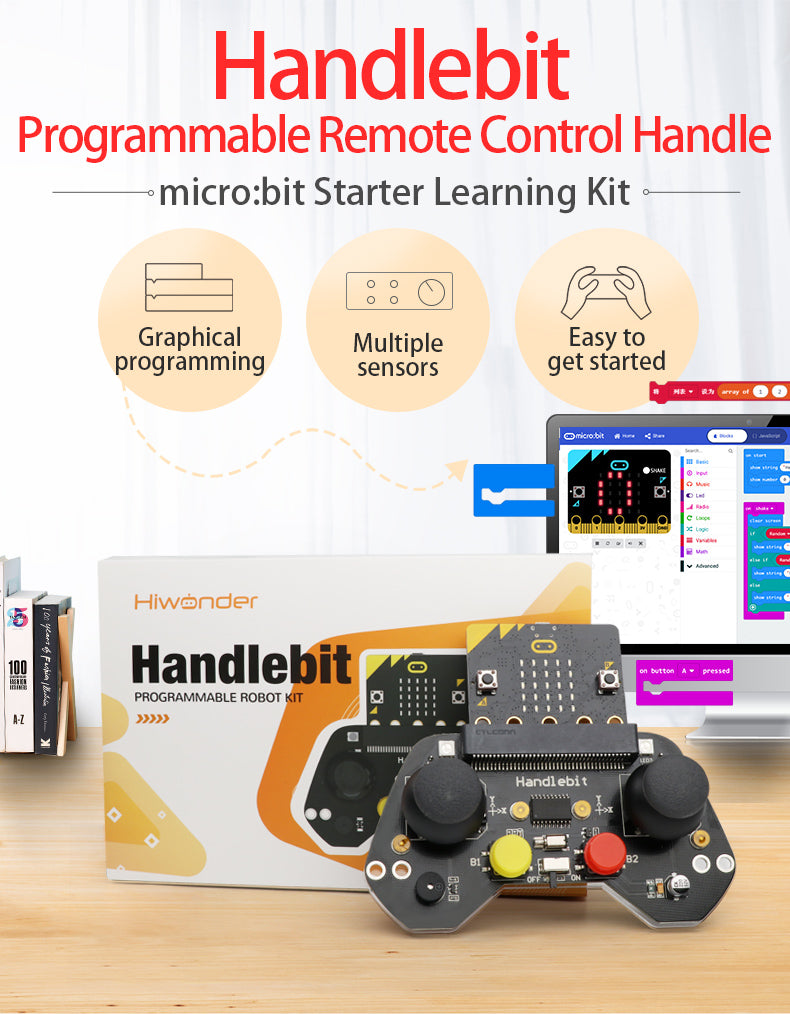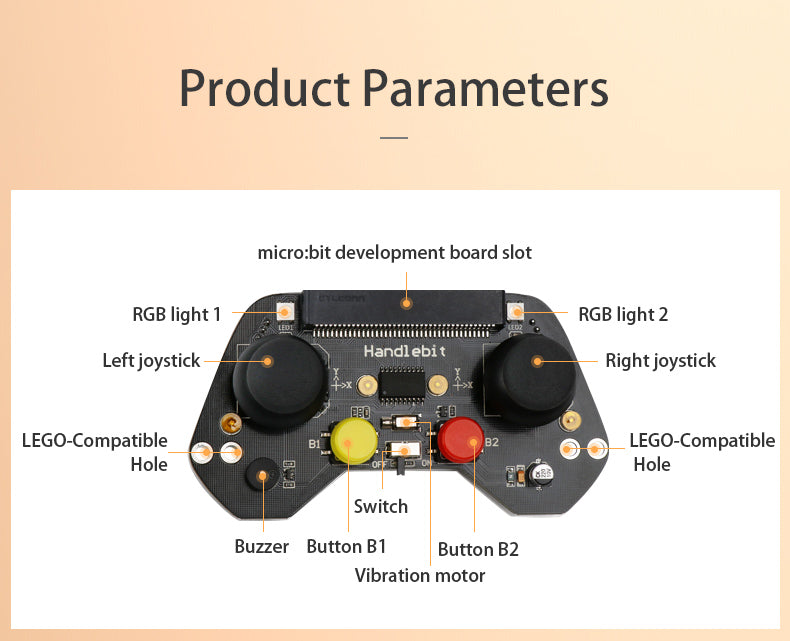 Hiwonder Co. Ltd, provides innovative and complete solutions for STEAM education and makers globally. It's products and services include development of software, hardware and comprehensive curriculum design for all ages and for robotic competitions. Its own over 40 technical patents and develop hundreds of open source hardware and educational robotics such us intelligent bionic robot, desktop robotic arm, IoT kit, Artificial Intelligence robotic etc.
Until now, Hiwonder products and solutions are sold in over 80 countries, 2000 schools and institutions and used by over 300,000 teachers and students for STEAM education.