Warp 3 Medical Recorder is a handheld point-of-care solution, weighing ca. 1kg, with vital sign and ultrasound imaging for single patient, including pregnant, pre-eclamptic, patient. It is to be used as an adjunct to physical examination, mostly for primary care doctors to diagnose and rule-out a patient at the point of care, especially when they are far from any medical facilities.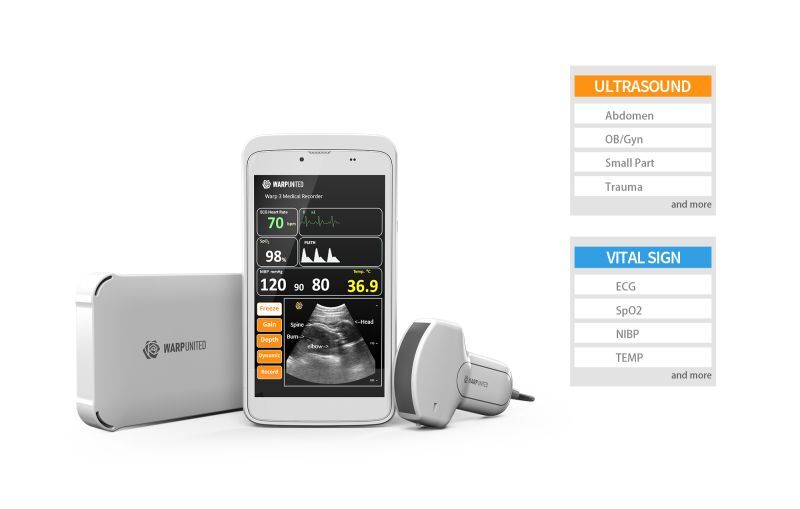 | | |
| --- | --- |
| Point of Care Diagnosis | Accident & Emergency |
|   |   |
| Digitalized Medcial Information | Cloud-based IT Solution |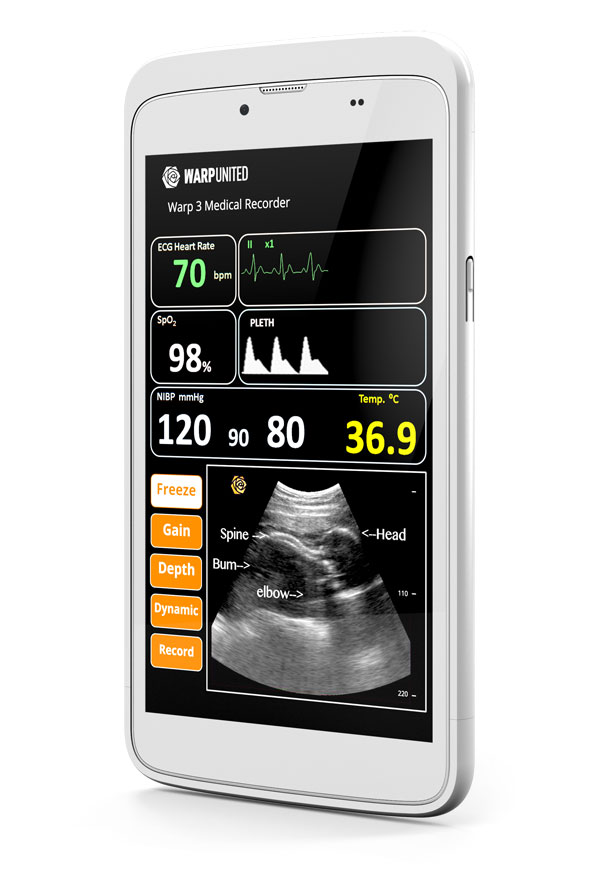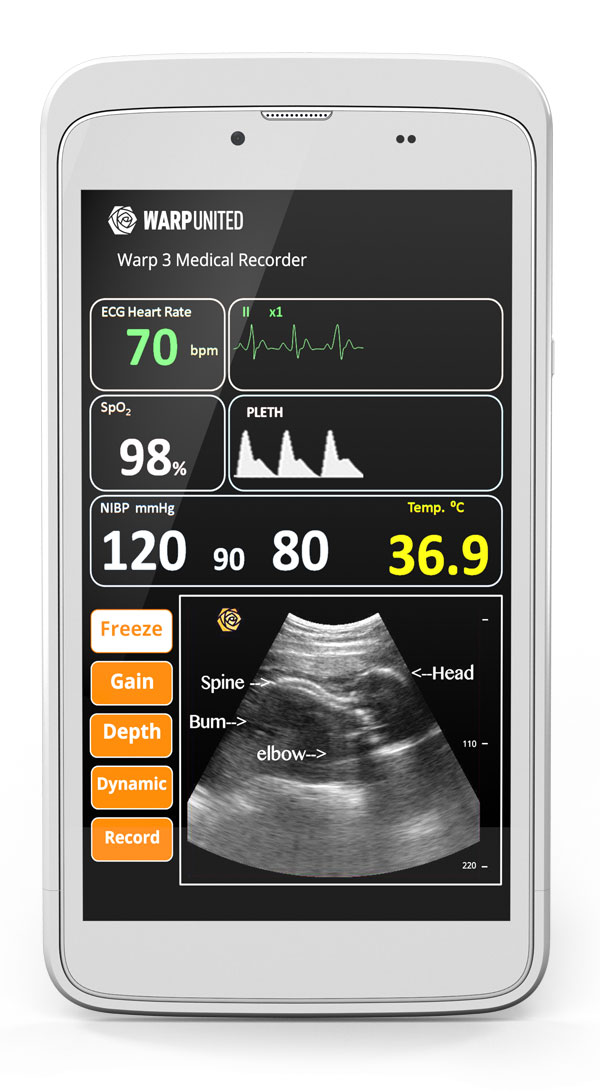 The Valkan 3 Tablet based on operation system of Android 5.2+, process and receives information from the Volans 3 Vital Sign Module via Bluetooth connection and Urxa 3 Ultrasound Module via cable, in order to display the vital sign reading and ultrasound images. Valkan 3 Tablet allows for image and information display.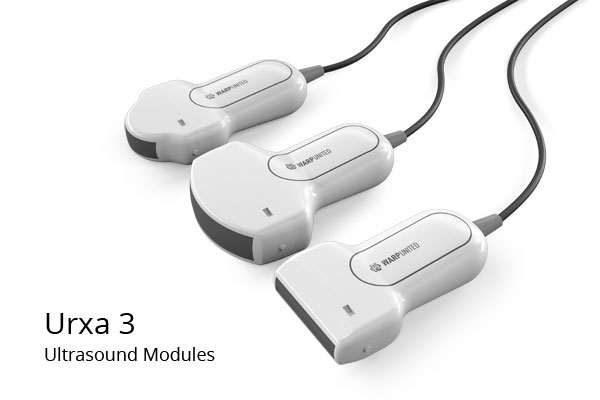 When Valkan 3 Tablet using together with Urxa 3 Ultrasound Module, they are intended to generate ultrasound images through 3 different type of transducer (B-mode) for various ultrasound scanning.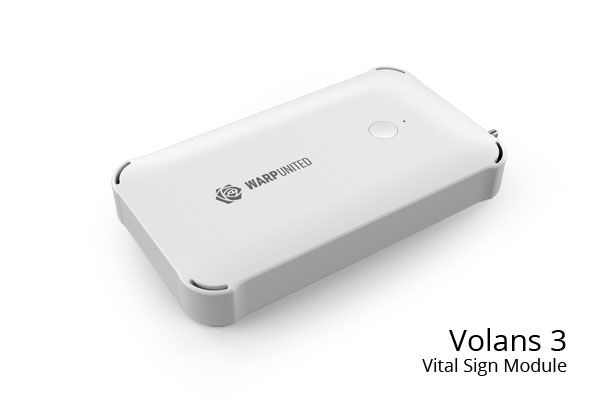 When Valkan 3 Tablet using together with Volans 3 Vital Sign Module, they are intended to be used for displaying of multiple physiological parameters including ECG, heart rate (HR), respiration (Resp) rate, temperature (Temp), SpO2, pulse rate (PR), non-invasive blood pressure (NIBP) of patient.
Building on Today's Technology
The development of the Warp Medical Recorder is firmly based on today's "tried and tested" medical technology. We're simply building upon existing technology with innovative solutions from leaders in the field. At a glance, any qualified doctor, nurse or paramedic can familiarize themselves with its functions:
Multi-Parameter Vital Sign
Ultrasound Imaging
Electronic Medical Record*
Multi-purpose Point of Care Solution
With the Warp Medical Recorder, we've always envisioned that it will be used in different roles and multiple scenarios. It's  ready for point of care routine checks, outpatient examination, rural medical services, disaster relief and more:
In-patient routine check
Out-patient screening
Rural and remote area all-in-one solution
Disaster medical relief
Medical Teaching and training
Flexible Modules
Since the Warp 3 Medical Recorder has such a wide scope of application, we're building it to be flexible and expandable. Wireless modules, will make it easy to adapt the Warp 3 Medical Recorder to the desired application and take its capabilities even further. These are some of the modules now available:
VolansTM 3 Vital Sign
UrxaTM 3 Ultrasound
Global Connectivity
To create a device that can be used in a truly global sense, we're keeping connectivity high on the list. The Warp Medical Recorder will come fully equipped for linking medical facilities with healthcare workers and the online community. This opens the communication channels for rapid information exchange or even real-time medical support. The integrated connectivity hardware includes:
Wi-Fi (2.4 GHz)
Bluetooth
GPRS(2G)/ 3G Mobile Network