Ocean Farm 1 – the world's first offshore fish farm with 6,000-tonne capacity. It's also first semi-submersible automated offshore fish farm.
SalMar Ocean has developed the Smart Fish Farm technology, with an ambition to build a series of units for offshore production. SalMar Aker Ocean continues this work to streamline and digitalize construction and operation processes.
Ocean Farm 1 is built by the China Shipbuilding Industry Corporation (CSIS) in Qingdao, China. The fish farm was built by China's Wuchang Shipbuilding Industry Group for Norwegian firm SalMar ASA.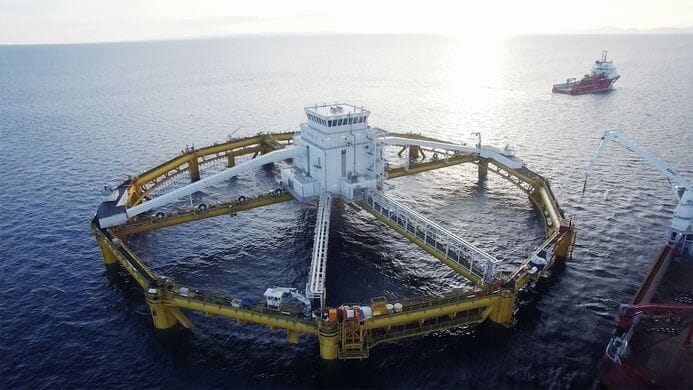 The new offshore technology opens vast new areas for fish farming with optimal biological conditions for the salmon.
Ocean Farm 1 is a full-scale pilot facility for testing, learning, research and development. It will be equipped for R&D activities, with particular focus on biological conditions and fish welfare. Aiming to reduce environmental footprints, improve fish welfare and answer acreage challenges, the learning and new solutions from the project could represent a new era in sustainable seafood production – and is potentially adaptable world wide. In SalMar.