Savant's iQ-CAN™ Automatic Guided Vehicle System Technology provides a Total System Solution by integrating the three core system elements into a unified product.  This produces countless user benefits including lower cost & risk, greater functionality & reliability, friendlier user interface, easier & quicker change with infinite scalability
Savant Automation, Inc. sells, engineers, installs, and services a full line of Automatic Guided Vehicle Systems including automatic guided carts, unit load carrier, tow units, fork units and automatic truck loading units.
As a full-service, turnkey AGV system supplier, Savant is a provider of complete systems direct to end users or through third-party integrators. Formerly part of Siemens Dematic, Savant's AGV technology and products are manufactured in the U.S.
AGV Virtual Path Systems:

Are designed & implemented graphically, WITHOUT writing operational software
Can be modeled & visually demonstrated at NO COST BEFORE they are even purchased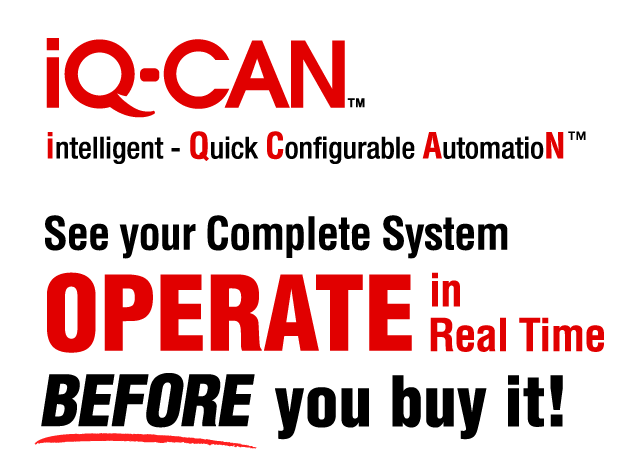 Can be quickly changed and virtually validated PRIOR TO changing
Employ the same (standard) AGV design for tunnel under, towing, powered roller deck, or lift/lower deck, floor lift or assembly line applications. This allows them to be EASILY REUSED / RE-PURPOSED for other opportunities
Can be deployed in DAYS, not months and changed ON THE FLY
Cost up to 1/3 LESS than in the past and can meet operating lease requirements