CZUR scanner is a intelligent and fast scanner for books, magazines, contracts and any paper documents within size A3. It can be scanned directly without cutting or unbinding at the speed of 1.5s/page. The CZUR scanner is also capable of scanning physical objects such as sculptures. All of your scanned documents can be converted to editable Word/PDF/TIFF or JPG via OCR (Optical Character Recognition) function.
Czur scanner has applied the breakthrough technology- 2nd Gen Laser Curve-Flattening, ET16 Plus provides tremendous curve page flattening ability and ultra fast (1.5s/p) scanning speed. Smart Combining and Separating pages at your disposal.
ET16 Plus emits 3 laser beams, forming horizontal laser lines on curved page. By computing the angles at the intersection between the laser beams and the scanning platform, a 3D spatial curve of the laser lines can be obtained. Finally flatten the 3D curved surface after pixel transformation to complete flattening of the book page.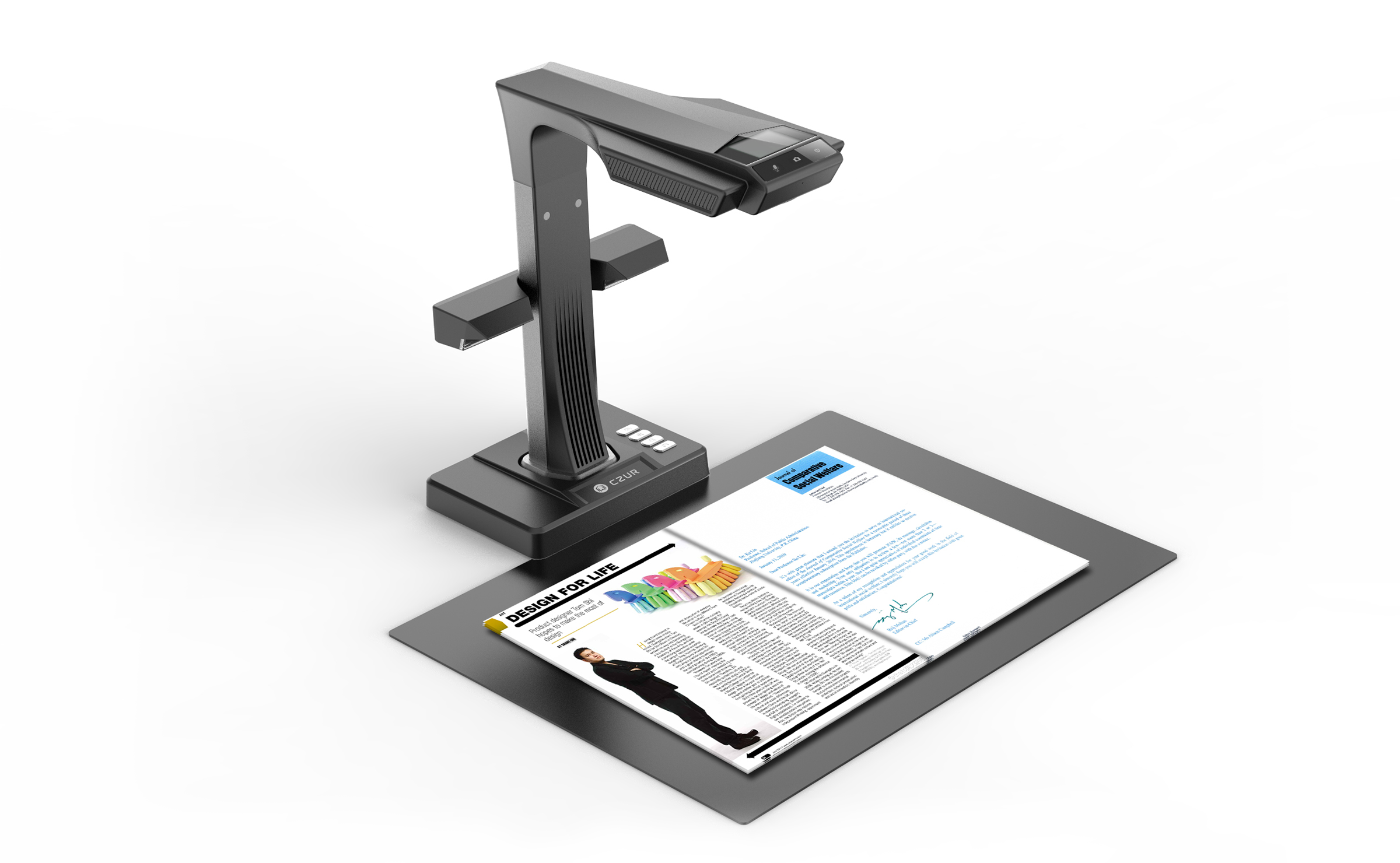 Efficient OCR
Powered by ABBYY technology, CZUR ET smart scanner recognizes 186 languages. In only one click, you can easily convert any scanned pages to editable document (Word/ PDF/ TIFF all available).
"Book Curve Flattening "technology utilizes three precise laser lines for incredible scanning accuracy and image clarity. This gives the Aura the ability to scan and exactly replicate the individual flat pages of curved books.AI technology incorporated in the software makes scanning and image processing smarter and simpler Fast Scanning Speed Supplemental Side Lights: Ultra-fast scanning speed from Aura's high configuration software.
Available at Amazon