Space Perspective offers journey to the edge of space in a 'Neptune' Space balloon.
Neptune's ascent peaks above 99% of the Earth's atmosphere at the edge of space. You'll have two hours to view the curve of the Earth, the total blackness of space, and the thin blue line of our atmosphere—the quintessential astronaut experience.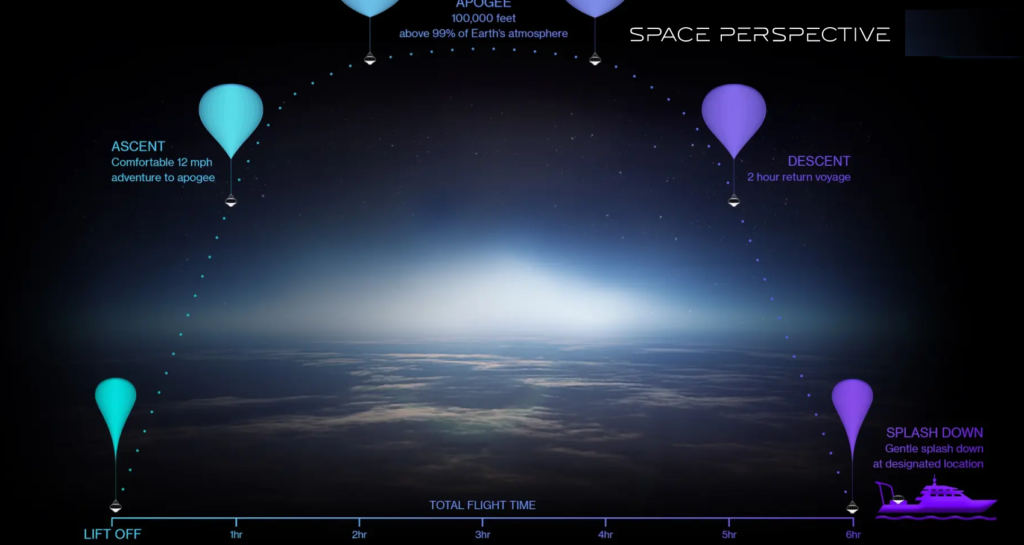 Astronauts refer to the impact of seeing Planet Earth from space as a paradigm shift that forever changes their outlook. Over six unforgettable hours, you will ascend to the edge of space.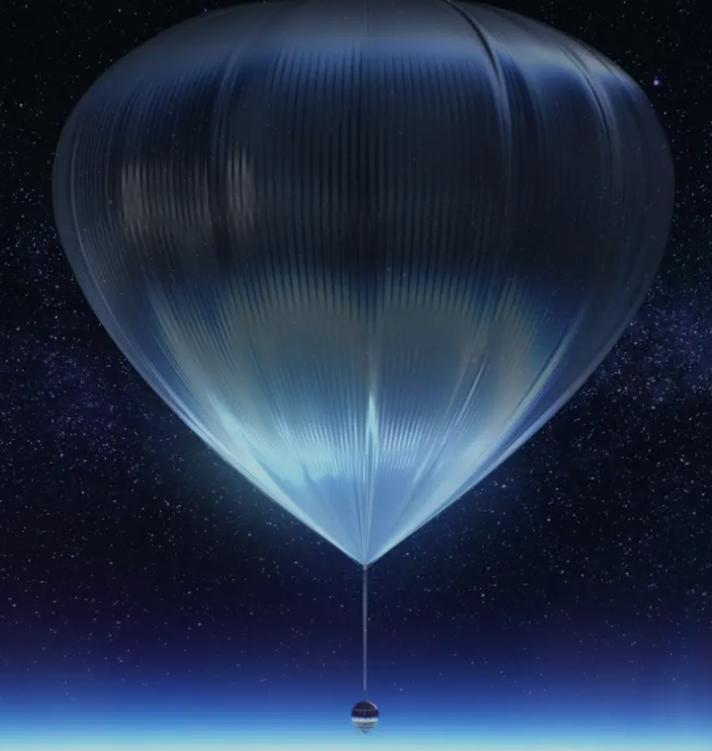 From the Space Lounge, Explorers will have astonishing, 360-degree visibility through the largest windows ever flown to space. The high-speed Wi-Fi connection will allow you to bring your family and friends back on Earth along for the ride.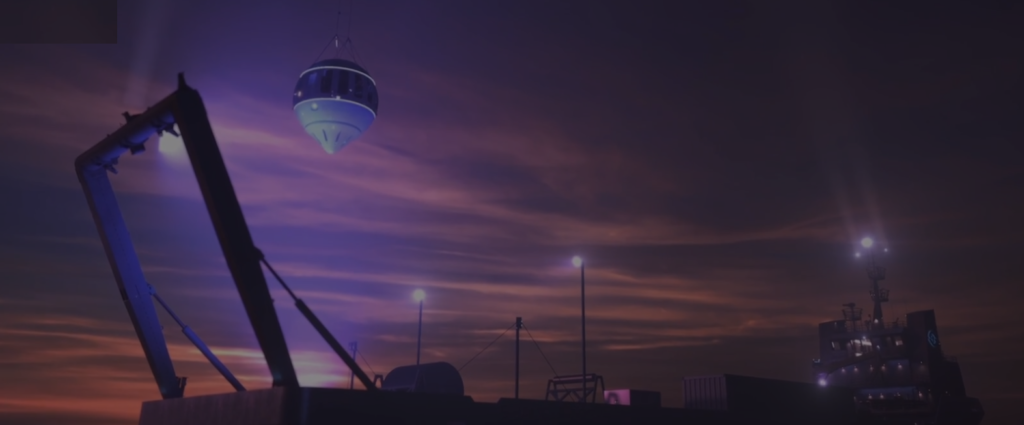 After the sun has risen, Neptune will begin its descent. This process takes another two hours, leading up to a gentle ocean splashdown. The capsule is quickly lifted out of the sea and placed on the ship's deck, where Explorers will disembark and celebrate their return while en route back to the launch site for debriefing.