HwPic
HwPic is a tutoring service that allows students to take send pictures of their homework to tutors, who will then respond within minutes to your questions with a step-by-step solution. There's even an option to expedite the answers if a student is in a hurry. HwPic Co-Founder Tiklat Issa said that the app was initially rejected by Apple's App Store, which believed it would promote cheating, but he successfully argued that just because someone uses the app in a way that it's not meant to be used doesn't mean the app should be punished.
CalcMadeEasyFree 
This scientific calculator app provides everything students need to sine, cosine, or tangent to their heart's content. There's also a handy note-taking component of the app that lets kids keep track of their answers, and more importantly, not forget how they got them.
PhotoMath
Simply snap a photo of the problem, and PhotoMath will provide a detailed step-by-step overview of the solution. It's like having a digital math tutor in your pocket.
Homework Helper
Chinese Internet search company Baidu launched an app called Homework Helper this year with which students can crowdsource help or answers to homework. Users post a picture or type their homework questions onto online forums, and those who answer the questions can win e-coins that can be used to buy electronics like iPhones and laptops.
iTranslate
This easy-to-use app offers translations of words, phrases and text in 90 languages. It even offers the ability to audibly hear different dialects in both male and female voices, so your kids can immerse themselves in the language and learn to speak like a native.
myHomework
With myHomework, students can keep tabs on every assignment, get reminders for when projects are due and notate when tests are occurring.
Ringya
It's helpful to have contact information for the parents of the students in your child's class. If you have a print-out of parents' contact information, simply snap a picture with the app and it automatically digitizes everyone's information into a list. You can then group chat, text or email with other parents and keep track of what's going on in the classroom.
Class Messenger
With Class Messenger, parents and teachers can communicate in a private group setting, share photos, share documents and keep the lines of communication open. Parents can communicate about homework assignments, ask general questions, and even schedule parent-teacher conferences through the app.
Khan Academy
Maybe your child's homework assignment or science project sparks something that you want to learn about. Lucky for you, there's an app like Khan Academy that gives you access to thousands of hours of high-quality instruction—for free. Khan Academy offers more than 10,000 videos about any subject imaginable and makes you feel like you're in school again—without the homework.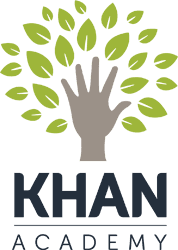 Slader
Slader is a crowdsourcing app for high school and college students to post and answer questions in math and science. While students can post original homework for help, many questions in popular textbooks have already been answered on the app, according to Fast Company. An Illinois high school said earlier this year that it suspected students were using the service to cheat on their math homework.