'ToolJet' is a Open-source low-code application development platform for
building and deploying business applications.
You can build complicated frontends without any experience in React,
CSS or event HTML. Drag and drop 35+ in-built UI components to build even complicated frontends.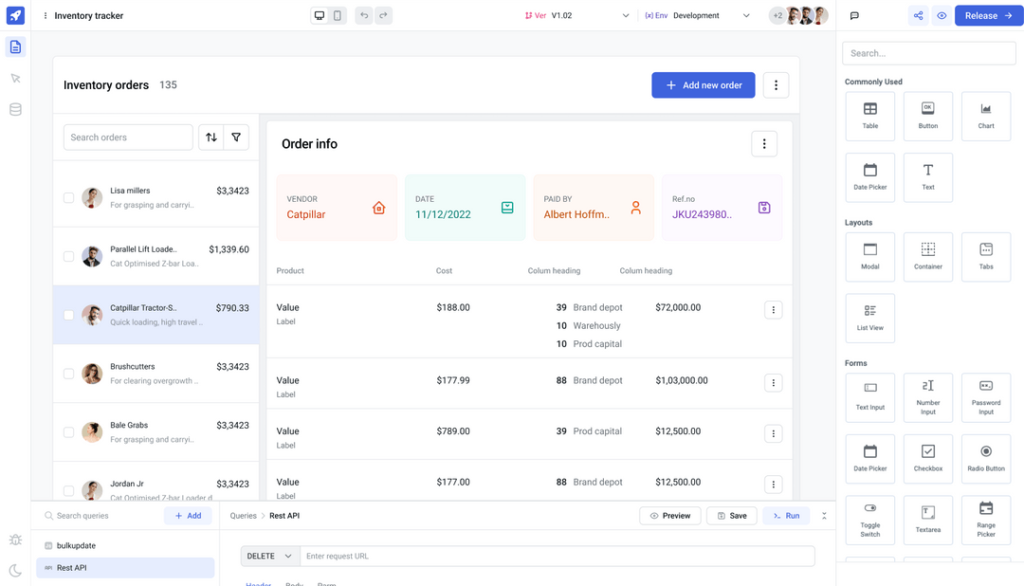 Drag and drop
Customize the component with in-built properties and styles without using a single line of code.
The ability to create custom internal tools is a game-changer for companies. ToolJet is enabling efficient internal operations and allowing to scale and transforming from start-up to established enterprise.
Connect to 40+
of your favourite tools
In-built connectors for databases, RESTful/GraphQL endpoints, cloud storage services and SaaS apps. Use JavaScript or Python code to join and transform data.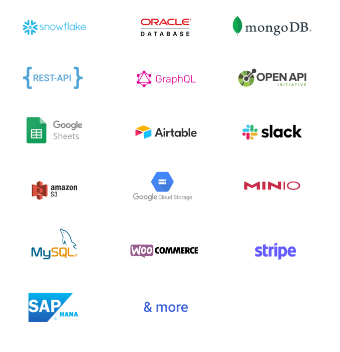 Multiplayer Editing
A dozen team members working on same app? no problem! changes from everyone is synced in realtime.
Enterprise ready
SSO
Integrate with Okta, AzureAD, Google or OIDC for a seamless authentication
Audit Logging
Every action of users are logged and is searchable via dashboard.
Permissions & Access Control
Restrict the access to applications based on user groups.
Air-gapped deployment
On-premise installations of ToolJet does not require internet to function.
Multi-environment
Every application can have environments like staging, production, etc.
Priority Support
Phone, Slack and email support channels for quick response from our engineers.