Trusscore Wall&CeilingBoard is lightweight, low maintenance, and lasts a lifetime
Designed with a high-strength polymer formulation, Trusscore Wall&CeilingBoard is the perfect, sustainable alternative to traditional drywall and fiberglass reinforced plastic (FRP) systems.
Strong & Durable
Trusscore wall and ceiling panels are scratch, dent, and damage resistant and are designed to outlive the buildings they're installed in.
Quick & Easy to Install
Trusscore Wall&CeilingBoard weighs less than drywall, installs four times faster, and only requires one person for installation.
Moisture & Water Resistant
Waterproof Trusscore panels won't degrade or deteriorate in wet or damp environments and will never grow mold or mildew.
High Light Reflectivity
White and gray wall and ceiling panels maximize natural and fixture lighting to boost energy efficiency and make small, darker spaces appear larger.
Environmentally Friendly
Trusscore products are 100% recyclable and can be reground into new materials during the manufacturing process.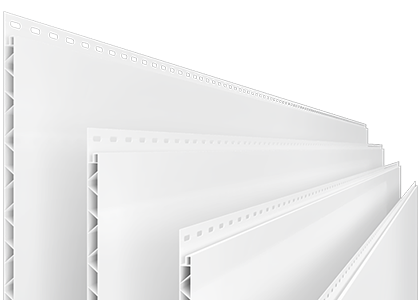 Change the way you build for the better with PVC-based paneling
Available in 8′, 10′, 12′, 14′, 16′, and 20′ lengths, Trusscore Wall&CeilingBoard combines superior performance with a seamless finish to meet all your residential, commercial, or agricultural project needs. Panels are also available in two colors for design flexibility and are compatible with a variety of PVC-based trims to help you put the finishing touch on any project.
Trusscore Wall & Ceiling Board is easier to handle and installs faster than drywall and FRP while being 100% recyclable — but the benefits don't stop there. Dive deeper into how our products stack up against each alternative one-on-one.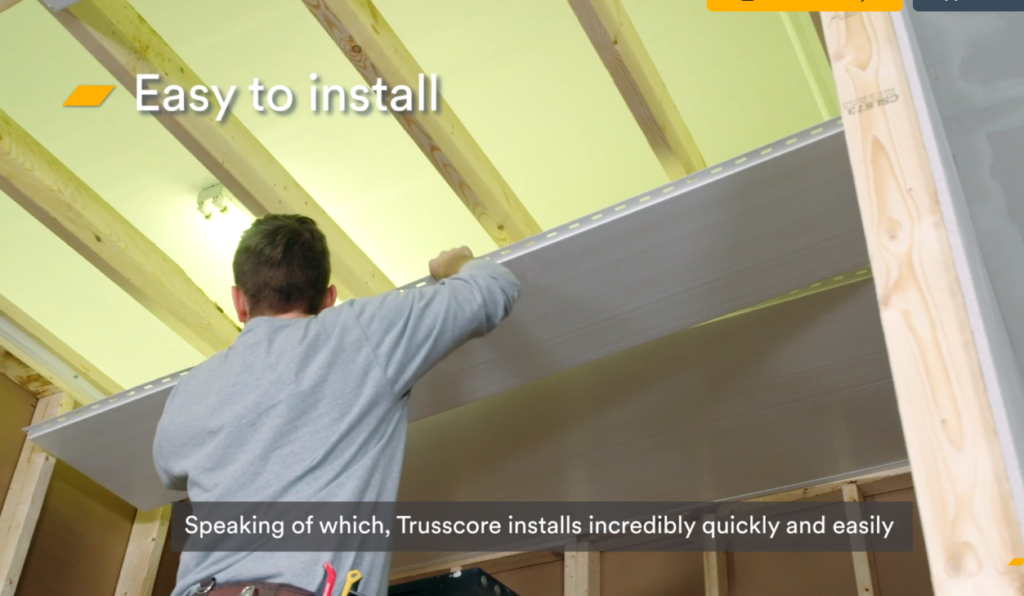 Trusscore is changing residential and commercial construction with products that combine sustainable materials with nanotechnology. Our PVC-based wall and ceiling panels are easy-to-install and high-performance replacements for traditional drywall and fiber-reinforced plastic (FRP) panels.
Trusscore makes a range of products suitable for every use-case, products that install four times faster than existing alternatives, and with a durable finished appearance that is unparalleled. Applications include home garages and workshops, commercial projects, including hospitality venues, restaurants and offices, and agricultural applications from barns, to indoor grow rooms, to animal containment – any facility or room that requires a crisp, clean, long-lasting finish.