AKU – ​​​Innovation Centre​​​ (Nairobi, Kenya)
Launched in 2019, The Innovation Centre, based in Nairobi was established under the Futures Project as a result of partnership between DW Akademie (DWA) and Graduate School of Media and Communication, Aga Khan University (GSMC, AKU). The Innovation center will be an innovation hub for media innovators who would like a space to develop their ideas into reality.
The center was set up to offer a hub for media practitioner, students and academicians to develop concrete leading edge innovation project(s) that will strengthen media viability across East Africa (Kenya, Tanzania and Uganda). The Innovation Centre will provide support services such as acceleration and incubations services to galvanize media innovation in East Africa with a focus not just on creative content but on new sustainable business models for the future.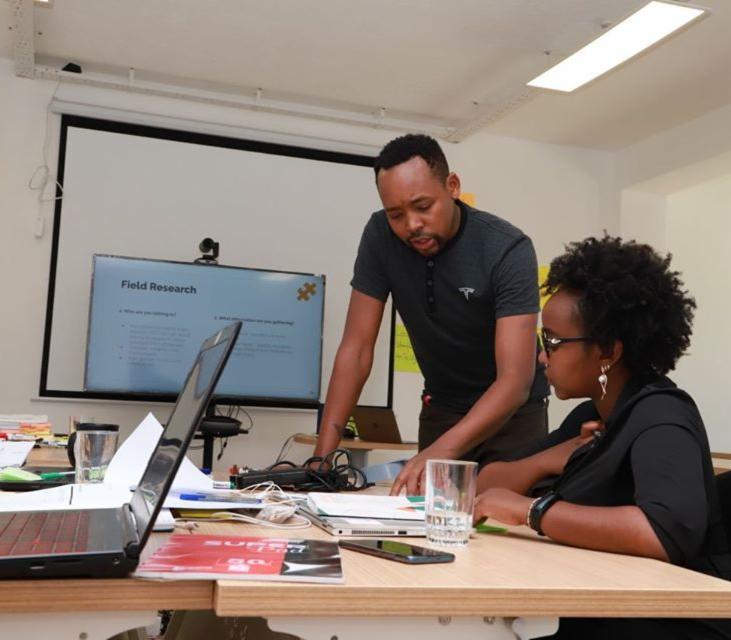 In an age of the digital disruption in which the traditional advertising model has been undermined, media organizations-both global and local—are in dire need of new business models to temper the decline in revenues and audiences.
Innovation is a crucial tool in enabling newsrooms and news media organizations can re-invent themselves to remain relevant to an audience that is spoilt for choice with a wide array of new sources online.
This calls for experimentation, testing and tinkering with new forms of storytelling –and business models—particularly amongst younger journalism practitioners who are keen on leveraging on the opportunities of technology and the Internet.

The Innovation Centre – Aga Khan University supports next generation of media entrepreneurs who are working on unique start-ups within the media industry and tinkering with exciting forms of storytelling. It supports them through training, mentorship, coaching and start up grants of up to $20,000 to help them transform their ideas into the next big thing. ​
AKU- Innovation Centre also play host to a wide range of events such as Fireside Chats in which we invite eminent persons to share their vision for the future of journalism in East Africa.  AKU-Innovation Centre also host monthly expert chats with various specialists drawn from the media industry to share their knowledge and expertise. 
The Innovation Centre is fully funded by the German Development Bank (KfW Entwicklungsbank) within the context of Futures Project. The key objective of the Futures Project is to strengthen the long-term viability of quality media in East Africa, making a demonstrable contribution to the quality of and access to media in East Africa.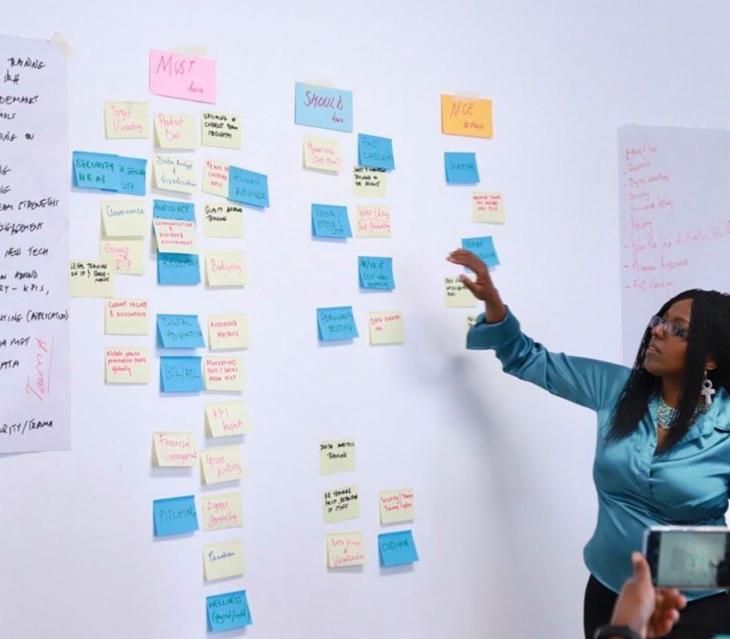 How can one join?
The Innovation Center calls out for submission annually of innovative ideas that require incubation or acceleration to the public. A committee will be formed and mandated to go through the submission after which the shortlisted candidates will be called to make a presentation to the panel to get an opportunity to go through the incubation period.
What is the process before an idea is granted funds?
Once a team's idea qualifies the vetting process, the team is provided for a space where they can develop the idea further through acceleration or incubation. The center will provide the team with state of the art tech equipment for practical works, coaching and mentorship by highly trained professionals from DW Akademie. The team will be trained in advancing their idea, how to actualize it, financial management, sustainability among other things. Once the idea grows its own wings, the team is allowed to go out and put it into practice with close supervision from the Innovation center.
AKU Innovation Centre offers grant of $ 15,000 for successful incubated ideas for the team closely monitored by the Innovation Center.
Pan-African innovation hub network AfriLabs
AfriLabs is a network of technology innovation hubs on the continent, with a mission to support the growth of these hubs and their communities to raise high potential entrepreneurs that will stimulate economic growth and social development in Africa.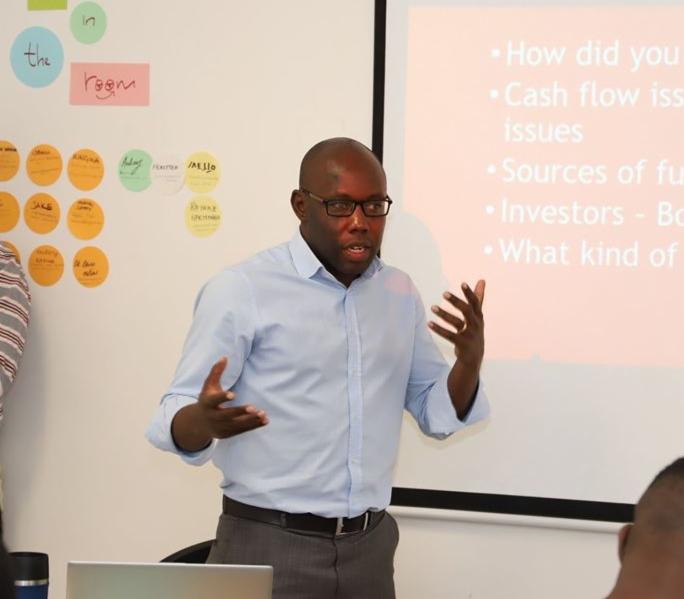 In East Africa, Villgro Africa, Aga Khan University – Media Innovation Centre, and 250STARTUPS have joined, while in Central Africa KMR Start-Up HUB has become a part of the AfriLabs community.
"AfriLabs is committed to giving African Technology and Innovation Hubs opportunities to collaborate with themselves and have access to funding and capacity building resources. With the admission of these 15 hubs, AfriLabs has expanded into a new country and we promise to continue to support our members and other stakeholders in the African innovation ecosystem," said Kenechukwu Chukwu, AfriLabs member services coordinator.