Sound Activated LED hoodie – Sound Responsive Light Up Hoodie – Sound Reactive Hoodie – Bluetooth Sleeveless Hoodie
A perfect addition to your Burning Man Clothing wardrobe! These Unique Hoodies are rare and super cool. Stand out at festivals and raves in this light up LED hoodie thats UV Reactive and basically a glow in the dark hoodie to boot!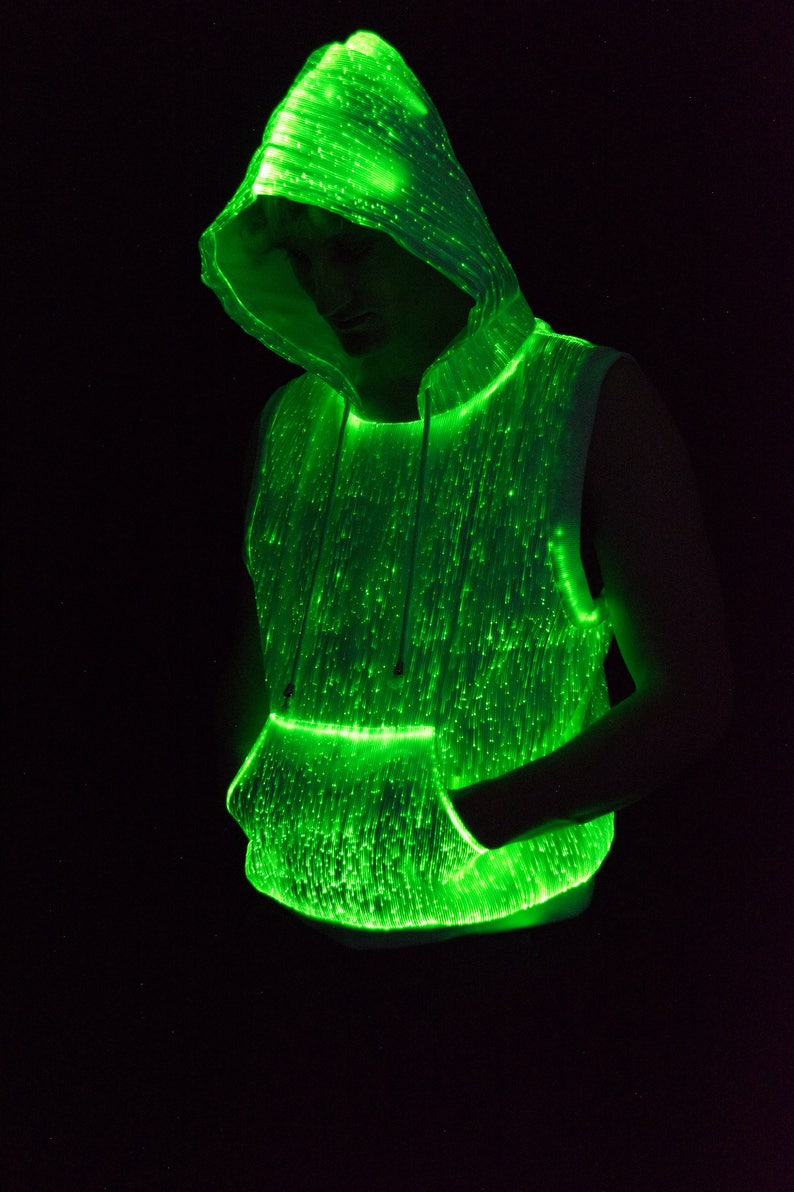 This amazing sleeveless hoodie for fall and winter season, it will keep you warm while warming the hearts of those around you. Onlookers will be dazzled by your fantastic outfit choice! Pair this with our Light up pants, bowtie, tie, and know that you're definitely the most styling person at your event, wedding, white party, or even festival.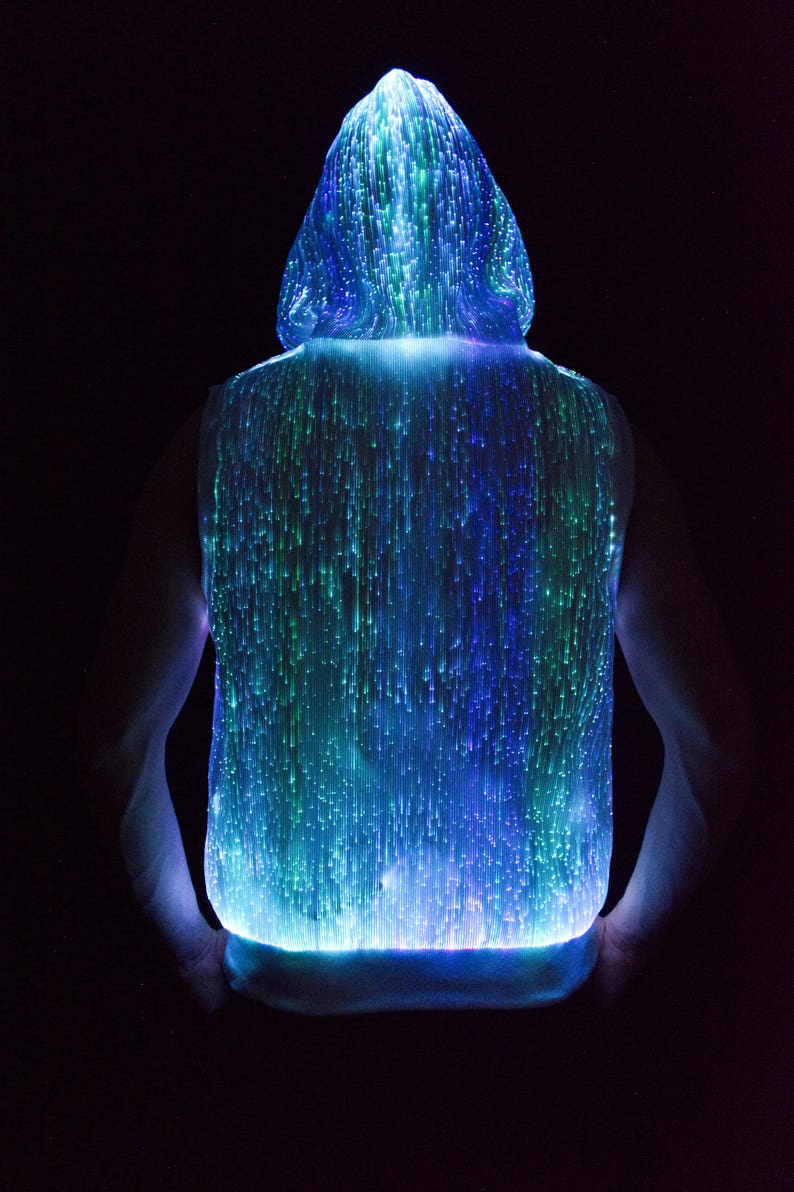 Fabric:
The Fiber optic fabric is White when unlit, and changes colors based on user input. The fabric is a synthetic blend that has many fiber optic nodes running through it in order to illuminate. It's slightly stiffer than normal cotton blend fabrics, but is still very comfortable to wear.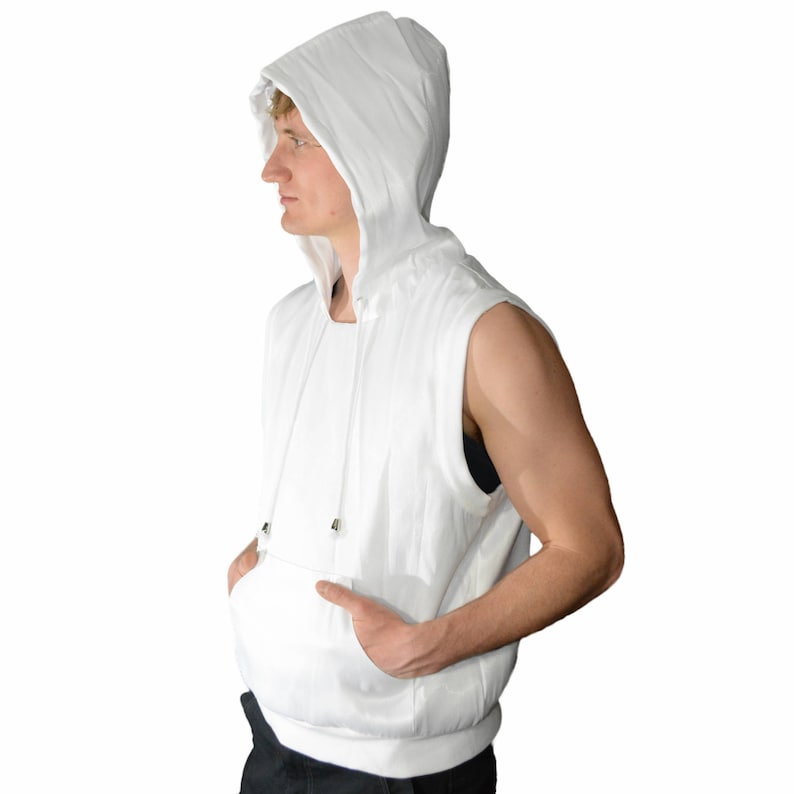 Color Selection:
The controller allows you to switch between Red, Green, Blue, or White, and also lets you switch between Flashing, Strobe, Fade, or Smooth transition. You can always keep the lights set to a specific color as well.