Tencent's Ethereal Audio Lab (TEALab) believe that the open-source technology and has made many solutions available as open-source.
These include –
Tencent Meeting provides an easy-to-use, smooth, secure and reliable cloud-based high-definition video conferencing solution that enables customers and users to host or join meetings anytime, anywhere. During the coronavirus outbreak, Tencent Meeting is providing free services and connecting users all over.
https://tencent-meeting.updatestar.com/
Harnessing the Power of AI to Enhance Communication for People with Hearing Loss
TEALab partnered with China's National Ear, Nose and Throat Research Center to launch a simple online audiometry tool. The primary screening tool incorporates elements of the Chinese zodiac, and a speech intelligibility test based on noise scenarios, making it easy for users to assess their hearing health.
Applying Audio AI to Help People with Hearing Loss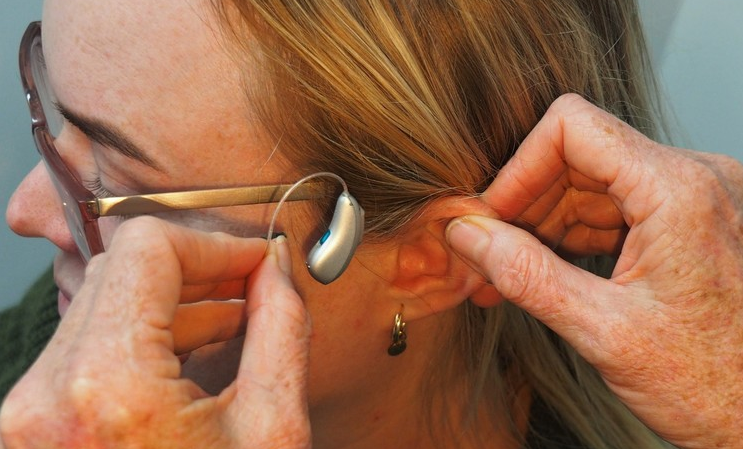 When Wei and his colleagues at TEALab first started adapting communication technology to help people with hearing loss, they worked to eliminate or suppress background noise. Yet the feedback from test users indicated that the intelligibility is even worse when we only reduce the background noise arbitrarily.
One day, Wei was speaking to an expert who pointed out that speech intelligibility is the most important thing from an audiology perspective. It reminded him that what people with hearing loss want to hear is speech and that they must enhance speech and preserve important sound components, rather than fighting against noise.
Drawing from the AI enhancement technology and deep learning models used for Tencent Meeting, engineers developed a new method to protect speech components before undertaking noise reduction, leading to intelligibility improvement under different noise conditions.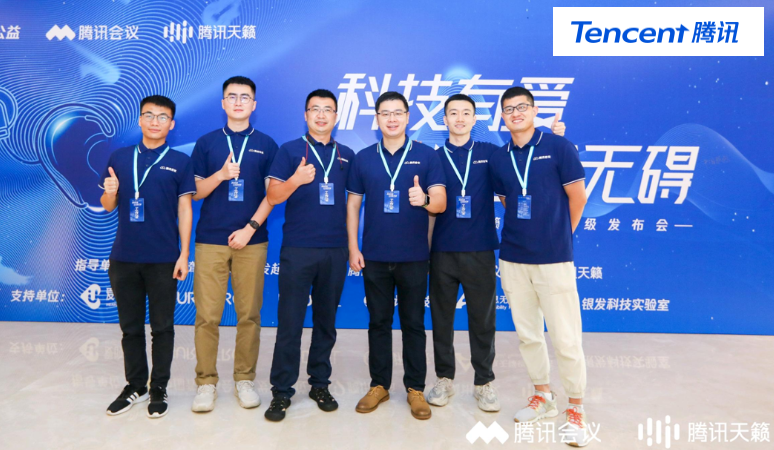 Tencent started it open-sources internally and began to adopt a much more open strategy after the well-known and controversial "3Q War" in 2010. Our developments in technologies have since then incorporate more considerations on how they can be better re-used, shared and eventually open-sourced. At the end of 2016, Tencent has significantly accelreated its pace to open-source its own projects, with the help from many initiators and contributors.
As of June 2018, Tencent had officailly opened source 56 projects in various domains including WeChat, Tencent Cloud, gamings, AI, security and many more. These projects have received more than 140,000 stars in total and attracted attention from developers around the world.
Featured Projects
Case Study
Tencent Cloud TStack is a cloud platform with outstanding technical capabilities and massive adoption. It provides integrated cloud service solutions for IaaS, PaaS and SaaS and convenient cloud management. It had helped a variety of governments and enterprises build their own stable and secure cloud environments and ecosystems.
BlueKing is an cloud operation and maintenance platform. It was built to support the devops of more than a hundred of Tencent's games and products for various industries. Based on BlueKing, Tencent worked with China Academy of Information and Communications Technology to release the first comprehensive cloud computing operation solution in China. BlueKing had gradually become the industry standard since then.
As the No.1 app in China (in terms of DAUs), WeChat has accumulated advanced technologies in every field of mobile development. WeChat Open Source series incorporate more than 22 projects for front-end and back-end development, powering WeChat Open Platform developers with standardized and easy-to-use frameworks and tools.
GPL-Cooperation-Commitment
https://opensource.tencent.com/GPL-Cooperation-Commitment
Tencent's Contribution to Open-Source Community
Many of Tencent's teams are contributing to open source projects such as Openstack, KVM, docker, NVDIMM, ceph, HBase, Hadoop, linux, Spark, kubernetes, torrent, dht, goprocinfo, flannel, netlink and more. Our software engineers are members and maintainers of these projects and communities and their contributions are recognized worldwide.
We have:
Become a Platinum Member of the OpenStack Foundation and won the 2017 Global OpenStack Superuser Award;
Become a Platinum Member and a board member of the Linux Deep Learning Foundation;
Become a Linux Foundation Gold Member (and to be upgraded to Platinum Member soon); strengthened the foundation for the in-depth cooperation between Tencent and Linux Foundation
As CNCF Gold Member, contributed to major open source projects such as container services and KVM virtualization;
Joined MariaDB community and shared with technologies we developed through Tencent Cloud Database (CDB) and Tencent Game (DBA) for many years;
As a Silver Member of Linux Foundation Networking (LFN), participated in the planning, development and maintenance of LFN projects.
Some of our contributions during last year include: a new docker project maintainer, a new ceph project maintainer, a new NVDIMM virtualized maintainer, 44 patches to HBase, 35 patches to docker, 31 patches to Hadoop, 17 patches to ceph, 13 patches to Spark and 9 patches to kubernetes.
https://www.tencent.com/en-us/index.html
Open-Source Projects –