Shimao Wonderland InterContinental hotel Built into the side of a quarry in the Sheshan Mountain Range, the hotel has 336 rooms on 18 floors.
Built into8 an abandoned quarry about 20 miles from Shanghai, the hotel includes two underwater floors and a green rooftop that blends into the surrounding countryside.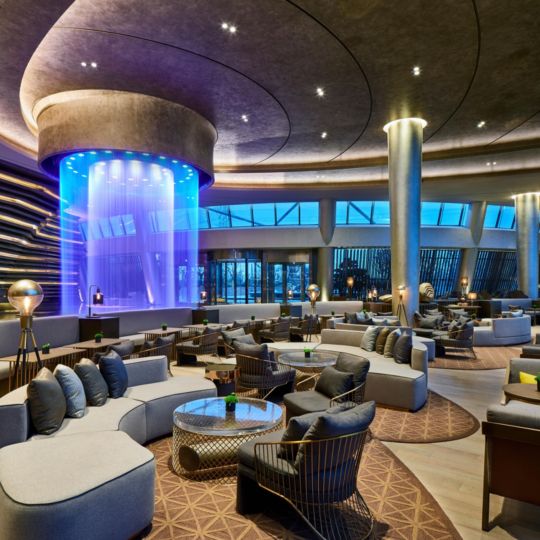 The unique design takes advantage of the location and natural elements such as the rocky cliffs, waterfalls, and surrounding hills. A glass waterfall atrium pours over the façade, where all 14 floors of above the water level rooms have balconies and views of the quarry.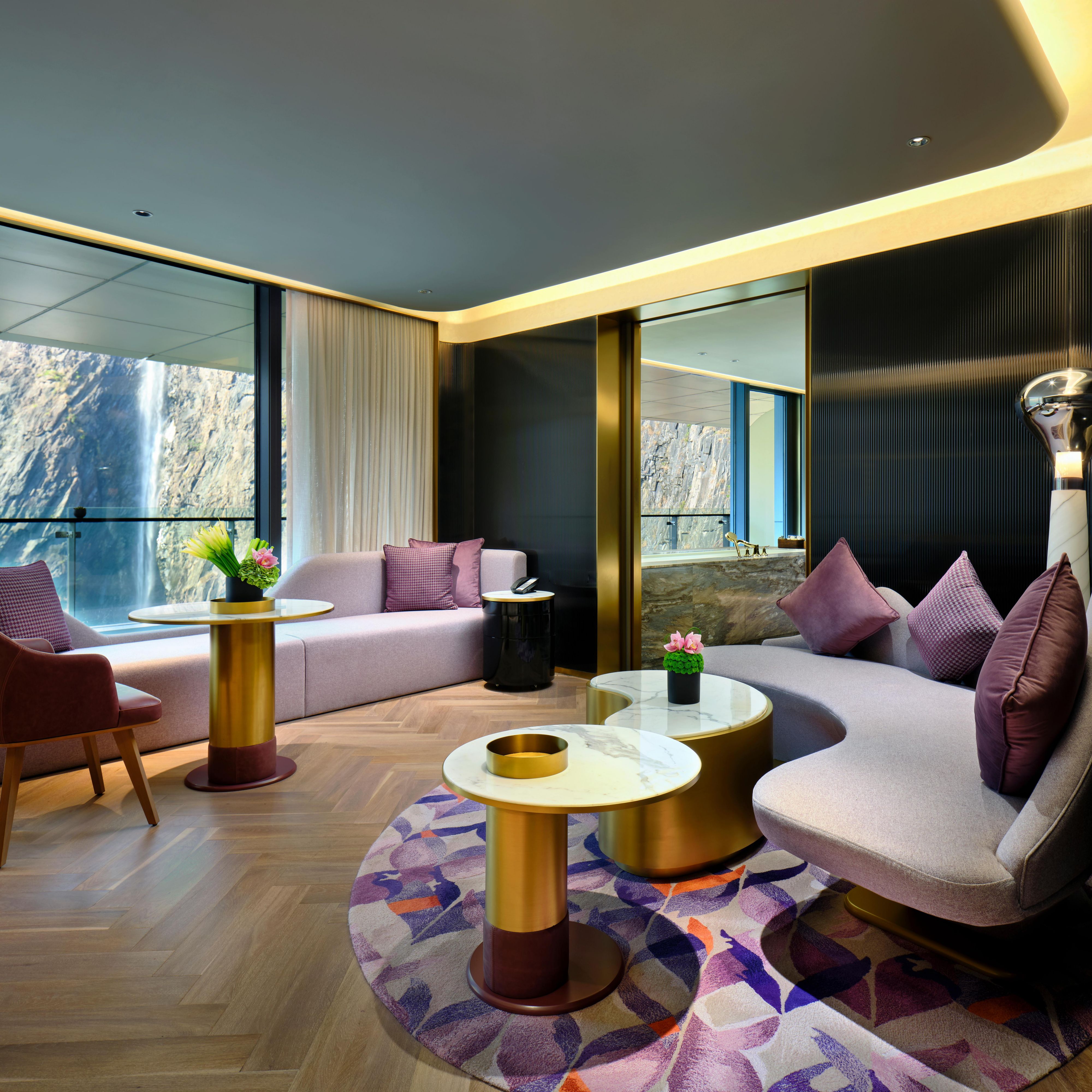 The abandoned quarry is partially filled with water to create an artificial lake. The hotel is designed in an "S" shape utilizing a convex to concave form.
The architects' vision is one of sequential hanging gardens that will produce the effect of a green hill extending down the face of the quarry. Both the quarry's rock face and the wings of the blocks of guest rooms are projected to surround an atrium within the hotel.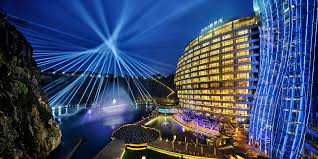 The vertical atrium made of glass will (above the hotel) is intended to symbolise an artificial "waterfall." Gizmag called the waterfall the "pièce de résistance" of the project.
The underground floors include under water rooms and a restaurant that face a 33-foot-long aquarium, plus a leisure complex, swimming pool, and water sports.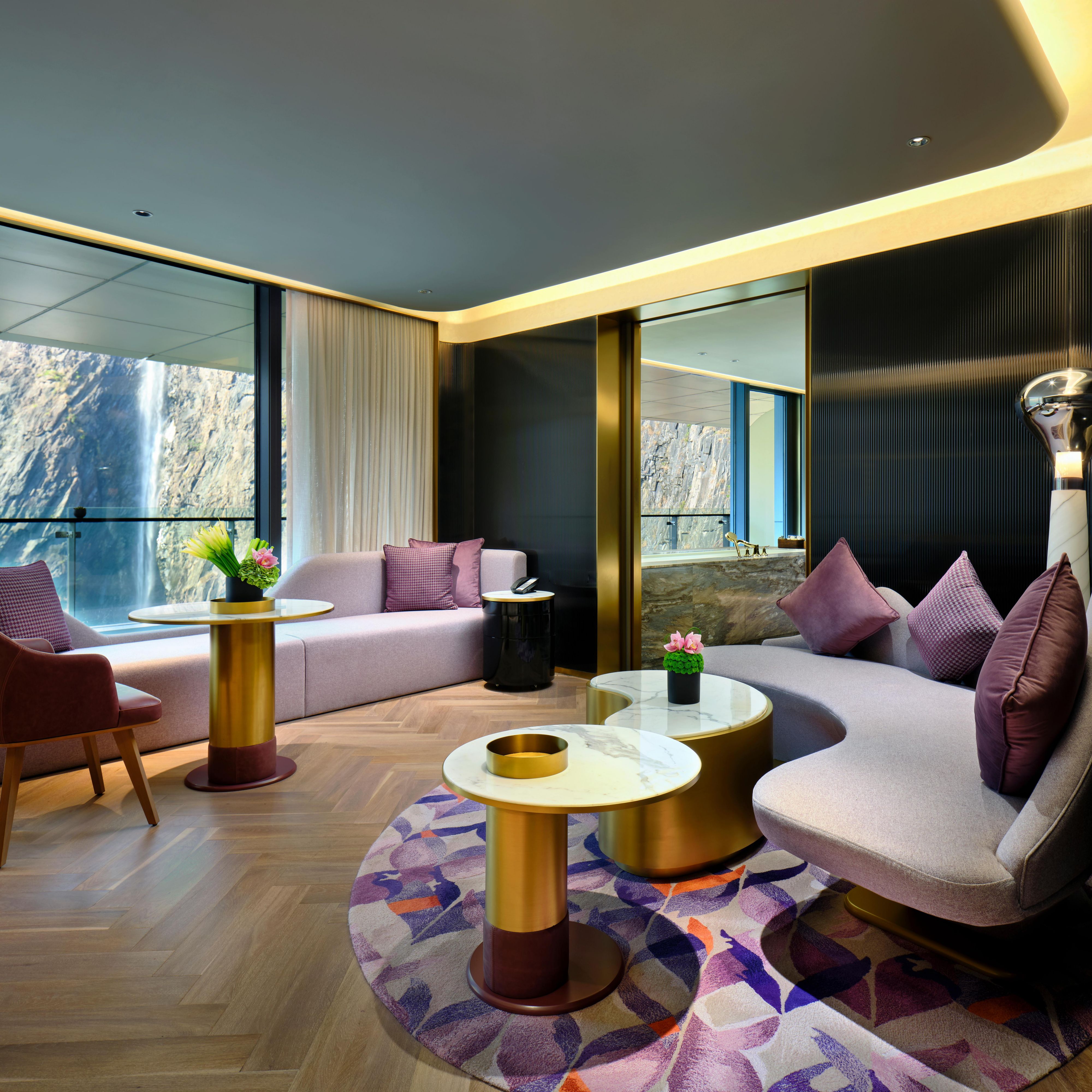 The hotel's roof is above ground level and is partly covered with grass and trees to fit into the surrounding topography and preserve the local environment. Adjacent to the hotel is a theme park with a glass walkway and observation platform overhanging the quarry cliffs.